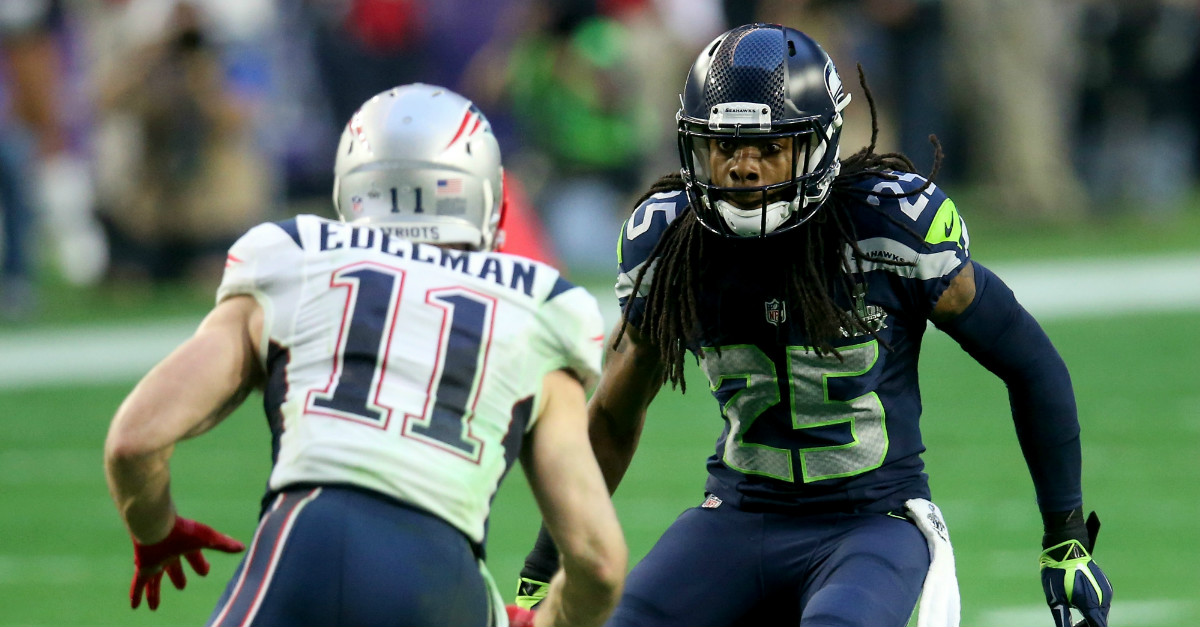 Stephen Dunn/Getty Images
Sunday's game between the Seattle Seahawks and Houston Texans was must-see television for many reasons. Before kick-off, there was a noteworthy event in virtually the entire Texans team taking a knee for the national anthem, but that was just the beginning of an afternoon filled with fireworks.
Between the white lines, the contest produced a ton of memorable plays and a final score of 41-38 that certainly describes just how eventful and close-fought the product was. To that end, Texans rookie quarterback Deshaun Watson was so good against the vaunted Seahawks defense that he provoked an immense compliment from the always entertaining Richard Sherman.
Sherman was asked by Peter King of the MMQB about what he said to Watson in the aftermath of Seattle's narrow win and he shared the praise for Watson.
?I?ll tell you,? Sherman said. ??You played the best game any quarterback has ever played against us, and we?ve played all the legends. I respect how you hung in there and kept battling and battling.??
The first-year signal-caller racked up 402 yards through the air on only 30 attempts and Watson connected on four touchdown passes in the game. To be fair, he did misfire to the tune of three interceptions, but Watson also rushed for 67 yards and gave the Seahawks fits throughout the day.
At the end of the day, it wasn't quite enough for Houston to emerge victorious, but that certainly was not the fault of Watson on this day. Richard Sherman isn't often in the business of lavishly praising opponents, but this time he couldn't hide his admiration for what Watson was able to accomplish in a tough environment.