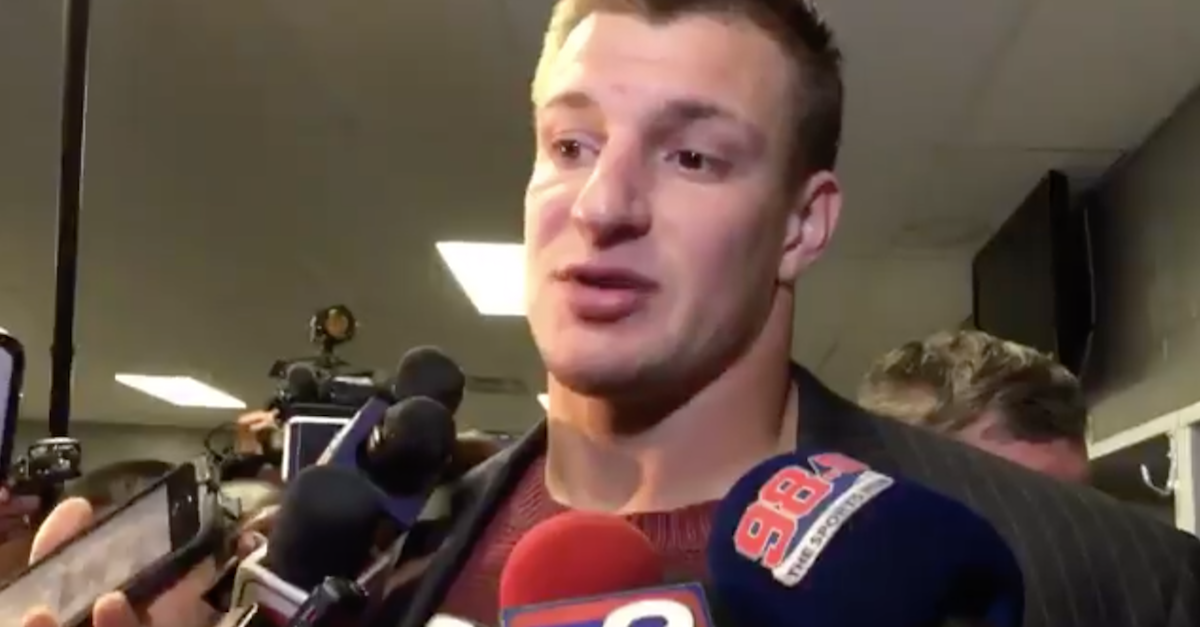 @JonahJavad/Twitter
Quarterback Tom Brady wasn't the only New England Patriot letting out his frustrations in the team's 23-3 win over the Buffalo Bills. Tight end Rob Gronkowski thought he was back at Wrestlemania as he just took a cheap shot on a downed Bills player, Tre'Davious White, after Brady was intercepted. The action resulted in him leaving him with a head injury, while Gronk was somehow not ejected for the disgusting play.
After the game, Gronkowski apologized for the hit:
?I?m not in the business of that. There was a lot of frustration, and I was just really frustrated at that moment,? Gronkowski said. ?It just happened naturally through emotions and frustration, and I just want to apologize to Tre?Davious White.?
Not a good look for Gronk.