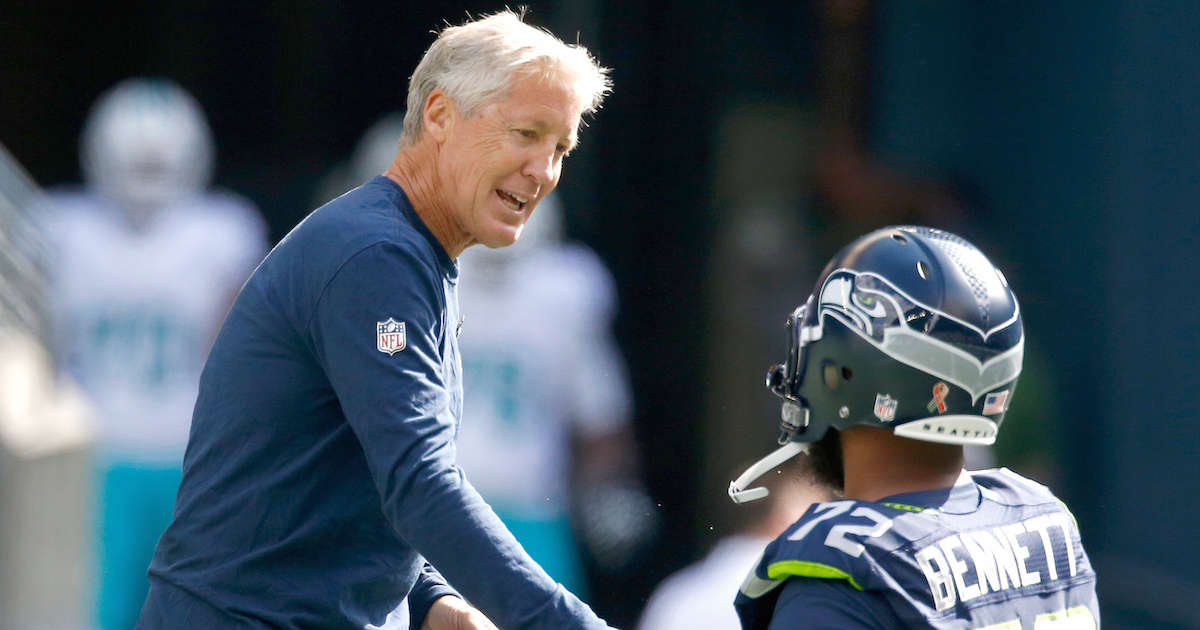 Otto Greule Jr/Getty Images
Otto Greule Jr/Getty Images
It isn't often that NFL coaches are the subject of big-time scrutiny from officials beyond the confines of a 60-minute game. This week, though, two of the most prominent head coaches in the league ran afoul of the league in a significant enough way to earn five-digit fines.
Seahawks head coach Pete Carroll and Saints head coach Sean Payton, both of whom own Super Bowl rings, were handed $10,000 fines for "improperly entering the playing field" over the course of play.
Payton was famously involved in what appeared to be a "choking" gesture in a Thursday night loss to the Falcons and, later in the same game, he was issued a personal foul penalty that effectively ended the game against Atlanta. As for Carroll, his issues were less visible but, in the same breath, the end of the Seahawks game against Jacksonville was marred by all kinds of incidents.
Beyond Payton and Carroll, the league also handed down fines to two Jaguars assistant coaches, presumably in the same light.
Because of the vast salaries that both Carroll and Payton bring home, a $10,000 fine wouldn't necessarily deter behavior in a severe way. For assistants, though, this is more than a drop in the bucket and perhaps coaches will think twice before crossing the line in the future.