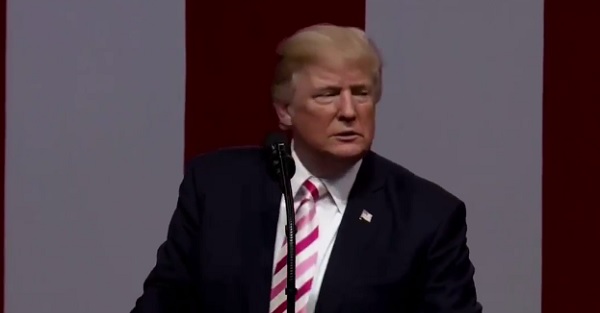 @nick_ramsey/Twitter
@nick_ramsey/Twitter
Jacksonville Jaguars owner Shad Khan, a former supporter of President Donald Trump, criticized the Commander-in-chief on Thursday at an executive conference presented by Crain's Who's Who in Chicago Business, Pro Football Talk reported.
"You have to give Trump credit, people are confused on the First Amendment versus patriotism, that if you exercise your First Amendment you're not a patriot, which is crazy," Khan said. "People are confused on it, [Trump] knew he could hit on it and take advantage. I think what we're seeing is the great divider overcoming the great uniter."
Khan had previously donated $1 million to Trump's inaugural committee, but has changed his stance following the president's recent comments regarding NFL players' right to protest the national anthem, which the Jaguars owner believes goes against the players' First Amendment rights.
"Politics and the Western World will never be the same again," Khan said. "A lot of the stuff like football [that] Trump does is highly calculated — he looks for issues that you can touch and it will blow people up."
Three weeks ago, Trump made headlines during an appearance in Alabama in which he commented on the league-wide national anthem protests by saying that NFL owners should respond to the player protests with the phrase "get that son of a bitch off the field."
Wouldn't you love one of these NFL owners… when someone disrespects our flag say, "Get that son of a bitch off the field, right now, out, he's fired."
His comments led to even more protests by NFL teams, many of whom locked arms in an act of solidarity, while others continued to take a knee during the anthem. The protests have become one of the biggest issues in both the sports and political worlds, as spectators across the United States are waiting to see what exactly happens next.