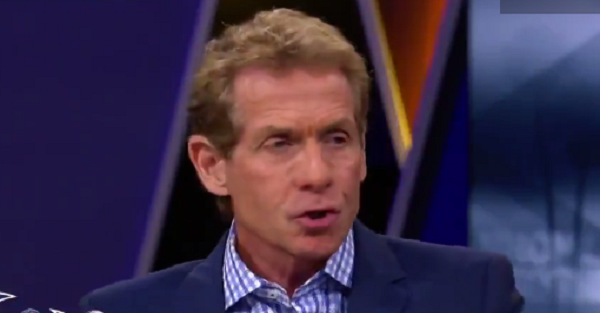 @undisputed/Twitter
@undisputed/Twitter
The Houston Texans are reportedly going to name Deshaun Watson the starting quarterback this week against the Cincinnati Bengals. That's coming after an atrocious first half outing by Tom Savage against Jacksonville where he fumbled the ball twice and didn't have a touchdown. Now, Skip Bayless is calling out the Texans and coach Bill O'Brien for the handling of the QB situation.
He specifically called out O'Brien for making a poor decision to stick with Savage over the No. 12 overall pick in this year's draft. He also said that the coach is still living off his reputation as a play caller for the Patriots and Tom Brady.
?I feared that Bill O?Brien would blow this and he blew it all through preseason and he blew it before game one, in which he started his guy, Tom Savage,? said Bayless. ?I said I didn?t like it and I don?t like the situation that Deshaun has fallen into with Bill O?Brien.

?I?ve met Bill, I like him, so this is not a personal shot, but I still feel he?s living off his reputation for being Tom Brady?s coordinator in New England. Just a little bit, maybe a lot of bit.?
In his second half appearance against Jacksonville, Watson led the Texans to their only touchdown drive of the game on his first possession. He finished 12-of-23 for 102 yards and 12 rushing yards, but he also turned the ball over twice in his debut.
Here's Skip's entire rant on the situation.
[h/t 247Sports]