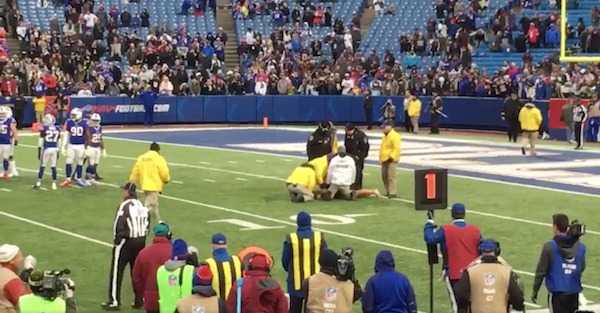 @JGiron/Twitter
The Buffalo Bills lost 47-10 at home to the New Orleans Saints, and it wasn't a pretty sight for Bills fans.
But there was something else that wasn't a pretty sight during the game. A streaker decided to have his two minutes of fame during the game, and it caused a temporary delay.
Related: Here's what Roger Goodell was reportedly asking for in his new NFL contract
Here's another angle where the streaker was tackled by security.
The streaker might've had more yards than the Bills on Sunday.