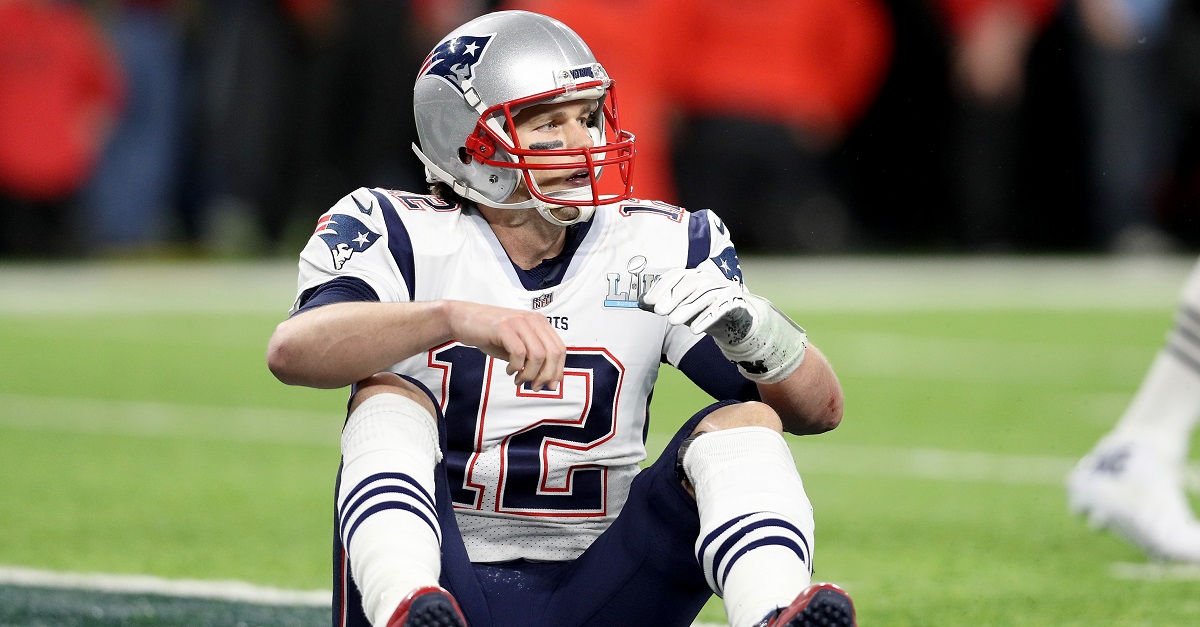 Patrick Smith/Getty Images
MINNEAPOLIS, MN - FEBRUARY 04: Tom Brady #12 of the New England Patriots reacts after fumbling against the Philadelphia Eagles during the fourth quarter in Super Bowl LII at U.S. Bank Stadium on February 4, 2018 in Minneapolis, Minnesota. (Photo by Patrick Smith/Getty Images
The internet is a cruel and unusual place. It's filled with mean-spirited people and even companies. Especially after big events like the Super Bowl where the New England Patriots lost in stunning fashion to the Philadelphia Eagles on Sunday. That's where the worldwide leader in sports comes in as ESPN took its turn trolling the Patriots and specifically Tom Brady after the 41-33 loss.
Now, Brady was the main reason the Patriots were in the game at all because it certainly wasn't the defense doing its fair share of the work as it gave up 41 points in the biggest game of the year. But of course, ESPN isn't concerned with his 505 passing yards and three touchdowns. Just the one play where he tried to do something he is almost never asked to do in catching a ball.
But don't let that distract you from the fact ESPN really just wanted to troll Tom Brady after the Super Bowl loss.