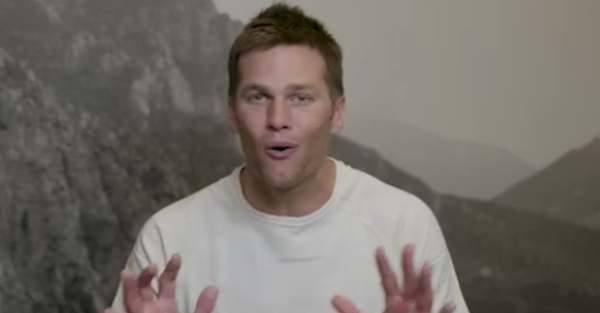 Tom Brady/Facebook
Tom Brady, what are you doing?
The greatest quarterback of all-time (there's no arguing it anymore) is gracing the cover of Madden this year, and he's not afraid of falling victim to the Madden curse.
They wouldn't let me break the full-length mirror… All good!

Posted by Tom Brady on Friday, May 12, 2017
How confident is Brady?
He broke a mirror (seven years of bad luck)
Then he walked under a ladder (even more bad luck?!)
The Madden curse is bad enough, but all of this probably isn't the best idea.
Brady and the Patriots kick off their season Thursday night at 8:30 p.m. ET on NBC.