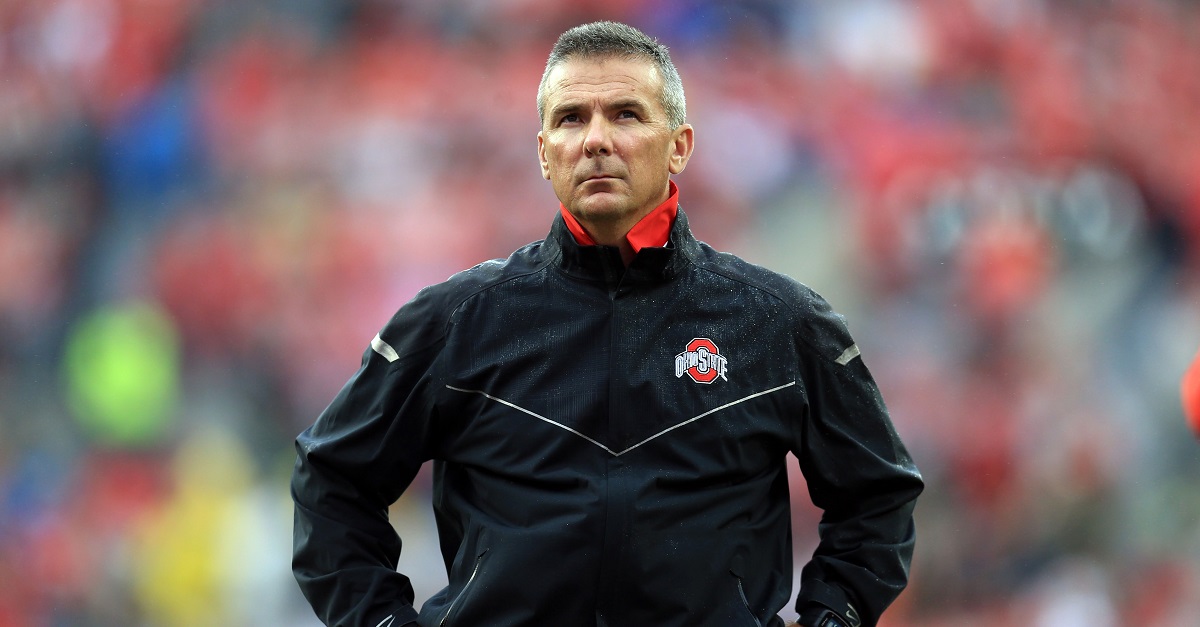 Andrew Weber/Getty Images
COLUMBUS, OH - SEPTEMBER 19: Head Coach Urban Meyer of the Ohio State Buckeyes prior to the game Northern Illinois Huskies at Ohio Stadium on September 19, 2015 in Columbus, Ohio. (Photo by Andrew Weber/Getty Images)
New Tennessee Titans coach Mike Vrabel must believe that honesty is the best policy, as he recently discussed a story that doesn't exactly paint him in the best of lights.
According to the new head coach, when he was attempting to land a job coaching for Urban Meyer, he did about as poorly as humanly possible.
Here is Vrabel, via Football Scoop:
?I bombed my first interview. Urban Meyer interviewed me and I bombed it. It?s an amazing and humbling story that I shared with [owner] Amy [Adams Strunk] and [GM] Jon [Robinson].?

?But Urban had faith in me, and he called me that night and said, ?That?s the worst thing I?ve ever seen. I want you to come back tomorrow at 6 in the morning, and I want you to do it again.? So I left the house, and went down and stayed in the office, stayed up all night, cleaned my thoughts up, got things in order, did the interview, and he hired me at Ohio State.?
This isn't the new head coach's first brush with blunt honesty. He recently spoke about college football being a feeder-system for the NFL.
Vrabel was most recently the defensive coordinator for the Texans where they were a bottom 10 team in passing yards and a pretty solid team in run defense.
The Titans fan base are certainly hoping he's a better coach than an interviewee.