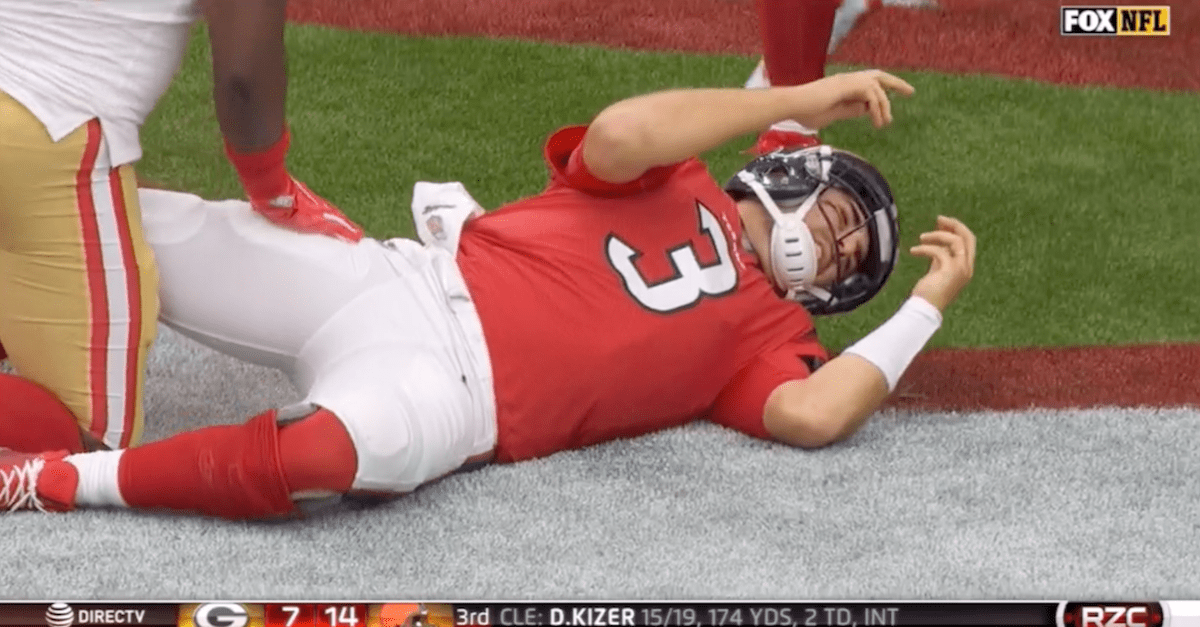 GFYCat/Screenshot
This doesn't look good.
During Sunday's game between the Houston Texans and the San Francisco 49ers, Texans quarterback Tom Savage was the victim of an enormous hit that many fans watching believe caused a concussion.
Savage came out of the game and was evaluated by medical staff on the sideline per the league's concussion protocol. However, Savage returned to the game and continued playing, a move that many viewers believe was negligent.
Savage was later pulled from the game, although he had to be restrained by personnel on the sideline as he attempted to return.
It's unclear what exactly happened to Savage, but the quarterback did what several believe to be the "fencing response", which is common in combat athletes directly after a knockout. If Savage did indeed suffer a concussion, there will have to be a major response by the NFL as to why he was allowed back on the field with several fail-safes used to try and prevent such an action.