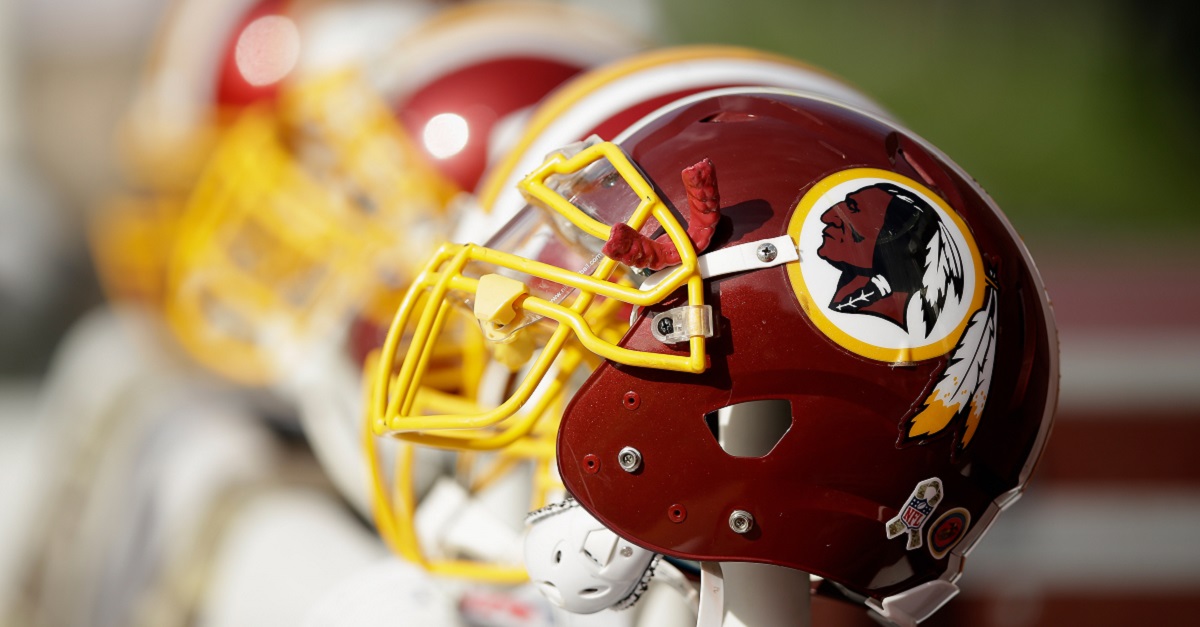 Ezra Shaw/Getty Images
Photo by Ezra Shaw/Getty Images
The Cleveland Indians made the decision to no longer use Chief Wahoo on their uniforms and merchandise after the team and MLB commissioner Rob Manfred agreed the mascot was offensive and inappropriate.
Related: Indians forced to get rid of controversial Chief Wahoo logo, mascot after more than 70 years
Here's the logo in case you forgot:
The Change the Mascot campaign was pleased with the decision, and now they are turning their attention to the Washington Redskins.
Oneida Nation representative Ray Halbritter told ESPN that teams don't deserve to use Native Americans as cartoons for mascots, and it's offensive to Native Americans.
"Cleveland's decision should finally compel the Washington football team to make the same honorable decision," Halbritter said. "For too long, people of color have been stereotyped with these kinds of hurtful symbols — and no symbol is more hurtful than the football team in the nation's capital using a dictionary- defined racial slur as its team name.

"Washington Owner Dan Snyder needs to look at Cleveland's move and then look in the mirror and ask whether he wants to be forever known as the most famous purveyor of bigotry in modern sports, or if he wants to finally stand on the right side of history and change his team's name. We hope he chooses the latter."
Dan Snyder has been pressured to change the mascot in the past, but he's resisted the change and maintained the mascot isn't offensive.
Snyder said Native Americans take pride in the name, and a poll from the Washington Post in 2016 revealed that 90 percent of Native Americans aren't offended by the name.
It's highly unlikely Snyder will change the name while he's the owner unless he's pressured to by Roger Goodell, so don't expect it to happen anytime soon.