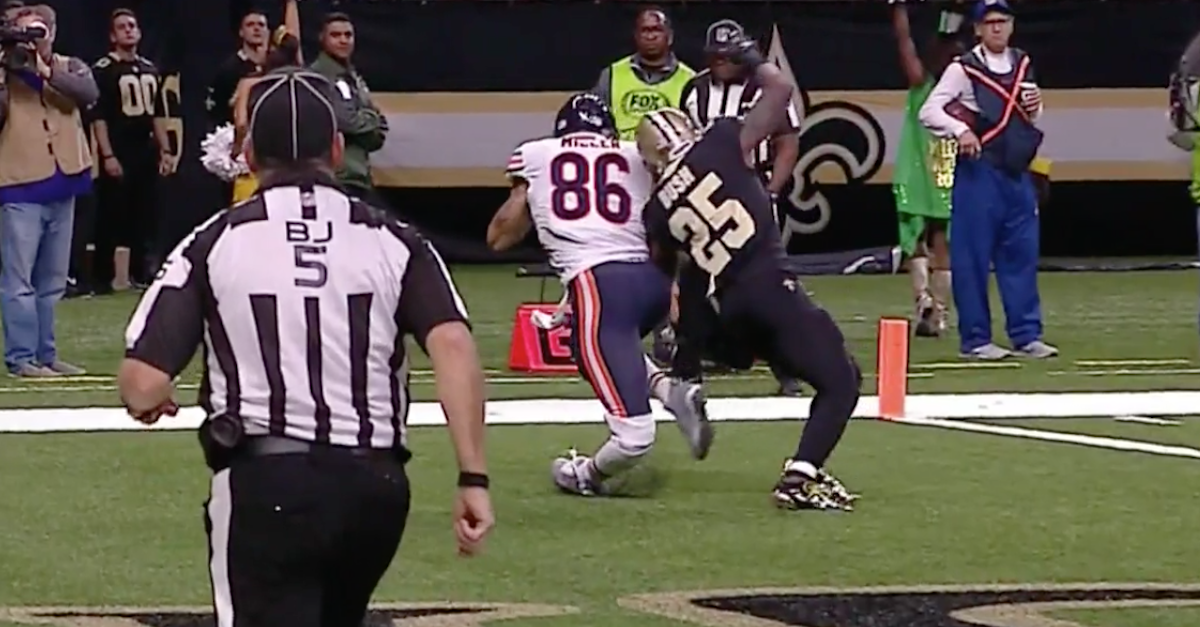 Clippit/RajPrashad
Chicago Bears tight end Zach Miller was embroiled in a controversial officiating decision that ended up costing his team a touchdown on Sunday against the New Orleans Saints. However, the absence of six points is now the furthest thing from the minds of Miller and his team, as the veteran suffered a dislocated kneecap on the play below.
While word of Miller's injury spread rather quickly on Sunday afternoon, there are now additional and horrifying details that outline the severity of the ailment. In short, Miller was forced into vascular surgery on Sunday evening to address what appears to be severe artery damage surrounding the already publicly known knee issue.
In addition, that surgery is focused not only on maintaining Miller's playing career but also the reality that the use of his leg could be in serious jeopardy.
Further details will likely come available later in the day on Monday but, for now, this is clearly a serious situation that should be monitored closely on all sides. Football becomes secondary in a hurry with an injury of this magnitude and our thoughts and prayers are with Miller, the Bears organization and his friends and family at this time of peril.