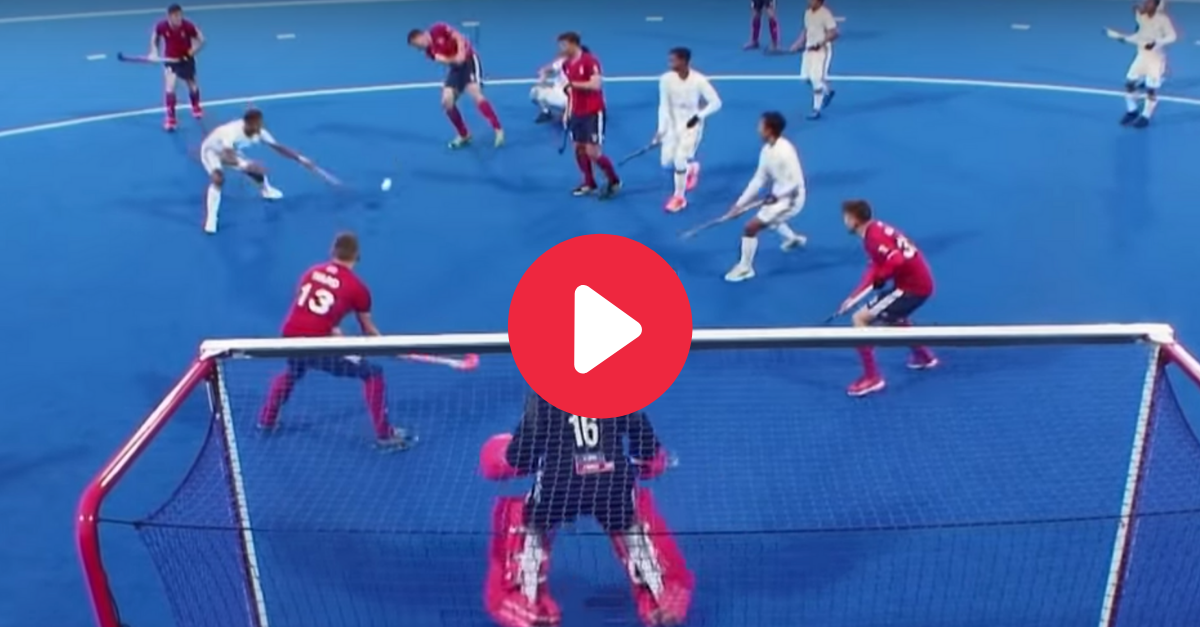 Screenshot from YouTube
No matter the sport, it?s impossible to find a greater honor than representing your home country in the Olympics. It?s an athlete?s dream to compete on that stage and many work their entire lives for the opportunity and moment. Great Britain field hockey star Sam Ward is no different, but he may never get the chance again.
What began as an Olympic qualifying match between GB and Malaysia in early November turned into a complete and utter nightmare for Ward. The 28-year-old star was hit in the face with the ball, and he?s been on the road to recovery ever since.
Ward, who plays for Great Britain and England Hockey, suffered one of the most gruesome injuries in sports in what he describes as a ?freak accident.? He suffered ?six or seven fractures? to the side of his eye and cheekbone that required surgery, according to CNN, and he damaged his retina, which made him lose some of his vision in his left eye.
?Sam has suffered a very serious injury, ?Great Britain and England Hockey?s Performance Director Ed Barney said after the incident. ?At present, our focus is on supporting Sam to the best possible extent and ensuring that he has access to the best medical provision and wider support. The players and staff wish Sam well during this challenging period.?
The eye injury and facial fractures in the Olympic qualifier means his chances to compete in the Tokyo Olympics are very bleak at the moment.
Sam Ward Hockey Injury
Sam Ward?s life changed in a split second. A shot on goal late in the third quarter hit him right in the face, and he went down immediately. The video of the serious injury starts at the 2:25 mark of the highlights above.
As a result, the star GB hockey player had surgery to reconstruct his cheek and gave an update on his status to The Guardian in late November.
?Over the last week, I have received advice from three separate eye consultants, They have all told me that I have suffered damage to the retina of my left eye and that this damage is partly irreversible.

?I may get some sight back, but this won?t be a quick process, and whether it will be sufficient for me to get back to playing international hockey only time will tell. It is a tough pill to swallow but, as people know, I am not one to give up easily and I will do everything can to make myself available for selection for Tokyo.?
Ward, who has 72 goals in 126 appearances for the national team, understands this injury will take a number of months to recover from, meaning the 2020 Olympics are likely a long shot at this point. However, that?s not going to stop him from trying to get back and playing again.