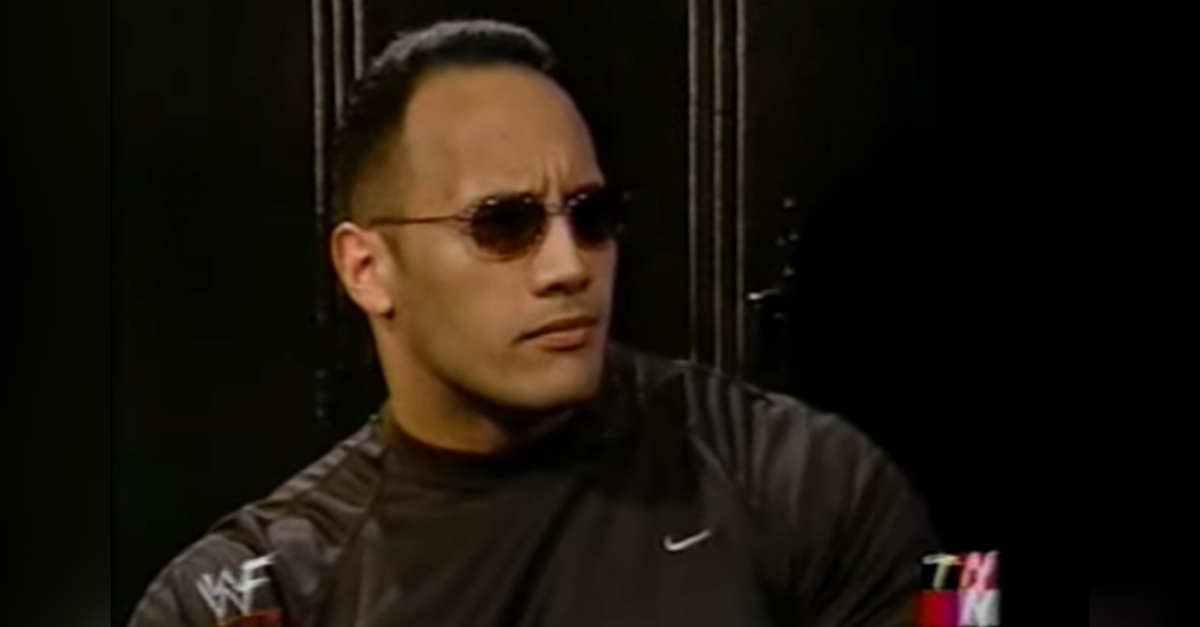 Screenshot from YouTube
There's a catchphrase that all Dwayne "The Rock" Johnson fans know word for word. One clip of it will take them back to his professional wrestling days before he ever starred in movies like Fast and Furious or Jumanji: The Next Level and became buddies with Kevin Hart. You know what I'm talking about: "If you smellllllll what The Rock is cooking!"
The People's Champion used to shout that from his lungs in the ring. He'd say it in commercials, interviews and everywhere else he showed his face. The Rock actually explained what he was cooking once, and it's a very delicious-looking French dessert called Croquembouche.
That is much better (and tastier) than what The Rock cooked up in the middle of a live interview back in the day. I'm talk about a fart. Yes, really.
The Rock Farts on Live TV
RELATED: Huge Fart Ripped in Audience Disrupts Televised Snooker Match
Dwayne Johnson not only dealt it, but he smelt it as well. I'm just wondering how in the world he kept a straight face through that.
"You smell that?" he asks, as if whoever he's talking to doesn't have ears.
Now, I don't know the backstory behind this amazing clip, but from what I can tell from Youtube is there are plenty of other videos like it. I'm not even sure if that's real gas leaving his body or a fart machine he carries around with him at all times, but it's still hilarious.
The Rock has always been a funny dude. He's appeared on SNL numerous times and even has his own character, "The Rock Obama." But it's the simple things like flatulence that can be the most humorous of all.
For whatever reason, farting on TV never get old. ESPN's Max Kellerman cut the cheese in the middle of a show once. Mike Ditka has done the same. Someone even farted and disrupted a snooker match. There's just something about tooting that brings out the kid in us all, and that's perfectly acceptable. Right?