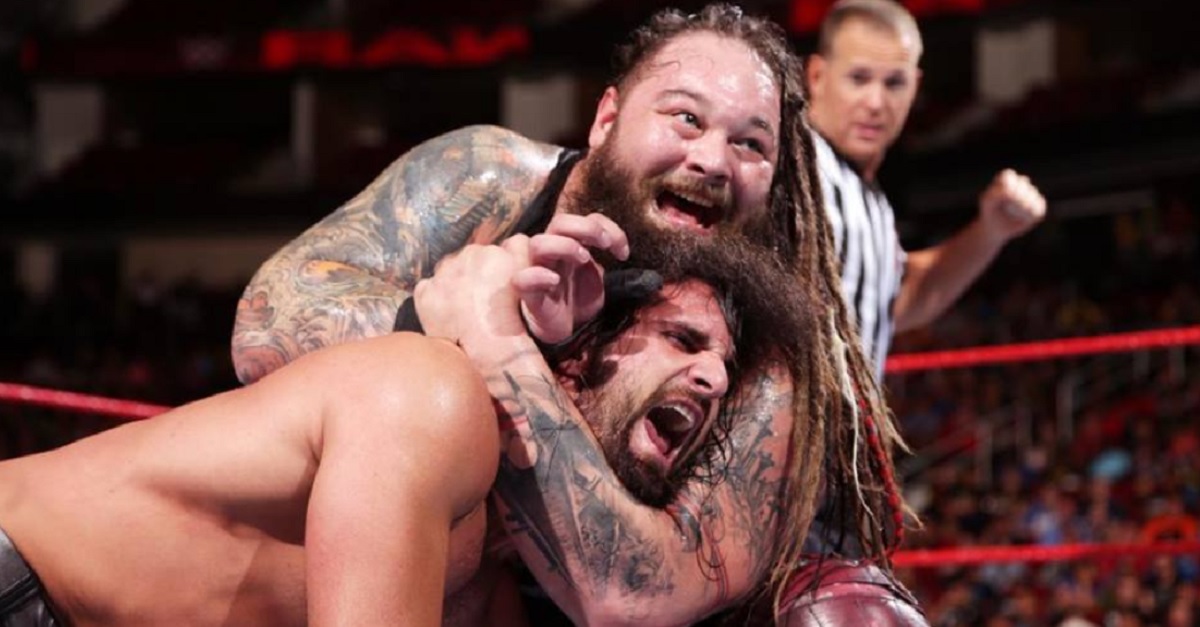 Bray Wyatt/Facebook
This doesn't sound good at all.
According to WWE analyst Justin LaBar, the trio of Bray Wyatt, Bo Dallas, and JoJo Offerman have missed the past two weeks of shows due to viral meningitis. The Wrestling Observer's Dave Meltzer was able to confirm that Dallas is ill, but could not confirm that the other two were sick as well.
Wyatt hasn't appeared in a WWE ring since an Oct. 2 Monday Night RAW show in Denver. Wyatt has only appeared on the show via pre-taped segments over the past two weeks, as WWE has been building a match between him and Finn Balor at this Sunday's TLC show.
Dallas is Wyatt's real life brother, and Offerman is currently dating Wyatt, so it is logical that they all caught the same illness if they travel together. If that illness really is something as serious as viral meningitis, then Wyatt's match with Balor at the TLC even could very much be in danger of not happening.
We will keep you updated as we learn more on this situation.