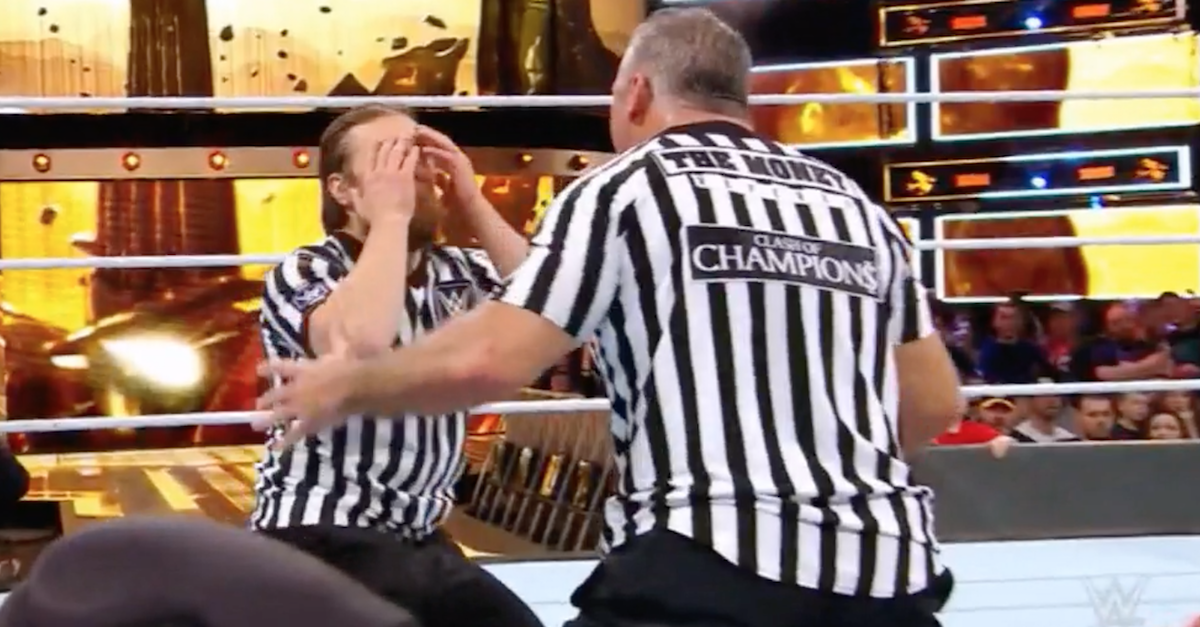 WWE Network screenshot
Daniel Bryan returned to the WWE ring for the first time since retiring, and he took somewhat of a bump during a relatively entertaining Kevin Owens/Sami Zayn vs. Randy Orton/Shinsuke Nakamura tag team match at Clash of Champions.
While Bryan may have turned heel, helping Owens and Zayn win, thus keeping their jobs on Smackdown Live!, he also very noticeably took a back bump. It wasn't an all-out bump, and it wasn't something crazy, but it was indeed a bump.
Naturally, the internet freaked.
Bryan has previously noted there's a 20 percent chance he's eventually cleared by the WWE. It was previously noted that he has yet to be cleared to return to the ring.
There still may be a chance, and WWE is selling the hell out of it.