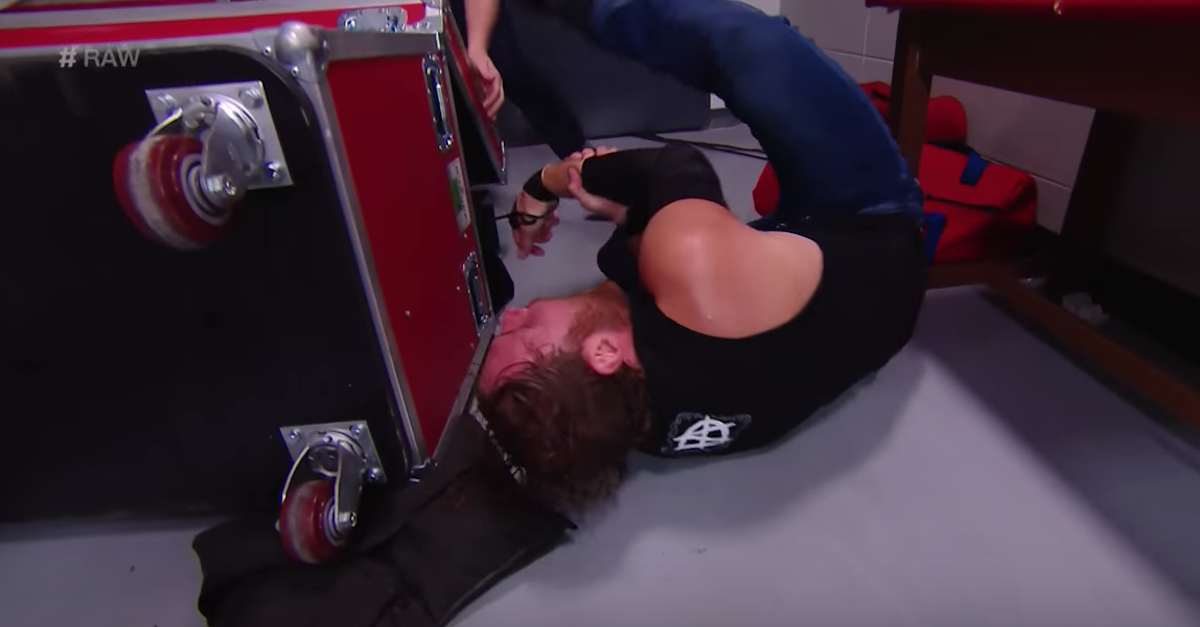 WWE YouTube
WWE YouTube
Dean Ambrose is reportedly expected to miss a whopping nine months in his recovery from a right triceps tear, per WWE.com.
Dr. Jeffrey Dugas revealed that Ambrose has already started his physical therapy, which began with light range-of-motion exercises and was expected to return home from Birmingham soon.
While the initial diagnosis puts him well out of range to return for WrestleMania, former Baltimore Ravens linebacker Ray Lewis suffered a similar triceps injury in 2012 and was expected to miss 3-4 months, but returned to the gridiron in less than two. Many accused the former All-Pro of using a banned substance in order to speed up the process.
Ambrose was recently reunited with his original main roster faction, The Shield, and has specifically been working tag-team matches alongside Seth Rollins. During his absence, Jason Jordan is rumored to replace the Lunatic Fringe as Rollins' tag-team partner at house shows, according to Cageside Seats.
WWE worked an angle that started with Seth Rollins "injuring" Ambrose during their six-man tag team match on Monday Night Raw, a loss to the Bar and Samoa Joe.
That continued backstage with Ambrose having his arm slammed into an equipment case.
Ambrose is the second member of the Shield to miss time after they reunited, with Roman Reigns missing Tables, Ladders and Chairs with a viral infection.
Ambrose is a former two-time Intercontinental Champion, United States Champion and Raw Tag Team Champion (w/ Seth Rollins).
FanBuzz, your source for WWE news.