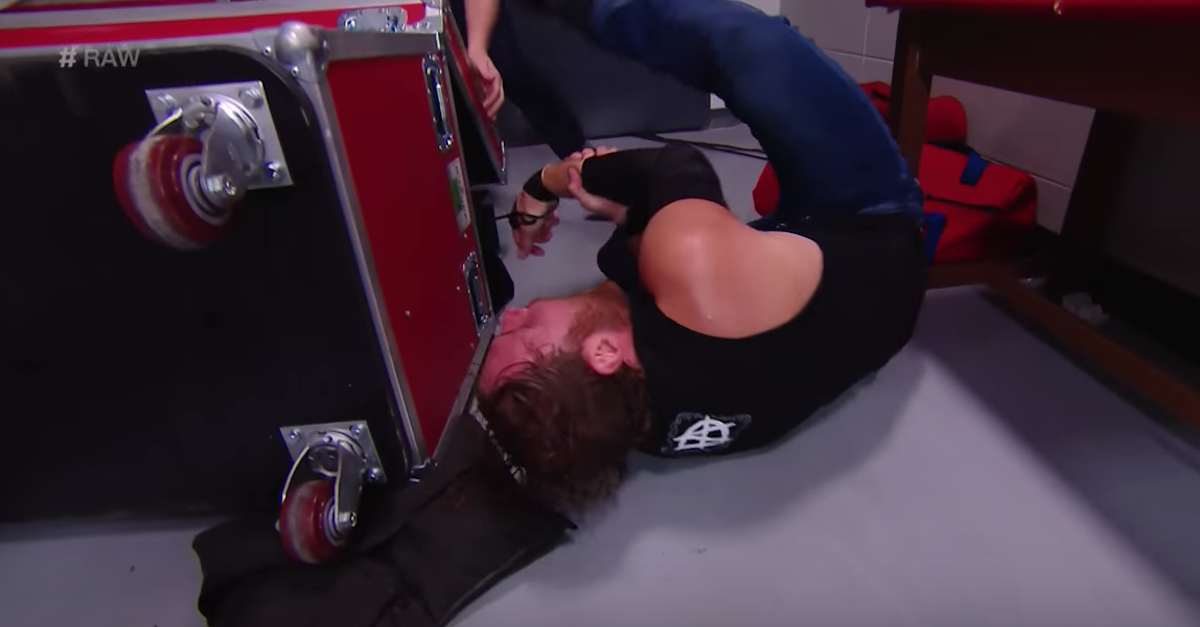 WWE YouTube
WWE YouTube
After he was written off television with a storyline injury, WWE.com is reporting Dean Ambrose may have suffered a triceps tear.
?An MRI has shown suspicion for a high-grade triceps tendon injury, possibly a tear, so he is undergoing surgical exploration and most likely surgical repair of the torn triceps tendon,? WWE Senior Ringside Physician Dr. Chris Amann told WWE.com. ?That surgery will be happening later this evening, and we should have some further updates either later tonight or tomorrow morning as to what the findings were, what the structures that were damaged were, and also a timeline for recovery.?
WWE worked an angle that started with Seth Rollins "injuring" Ambrose during their six-man tag team match on Monday Night Raw, a loss to the Bar and Samoa Joe.
That continued backstage with Ambrose having his arm slammed into an equipment case.
Hopefully Ambrose won't miss significant time, as it sounds like he'll be out of action following the surgery. He's the second member of the Shield to miss time after they reunited, with Roman Reigns missing Tables, Ladders and Chairs with a viral infection.
FanBuzz, your source for WWE news.