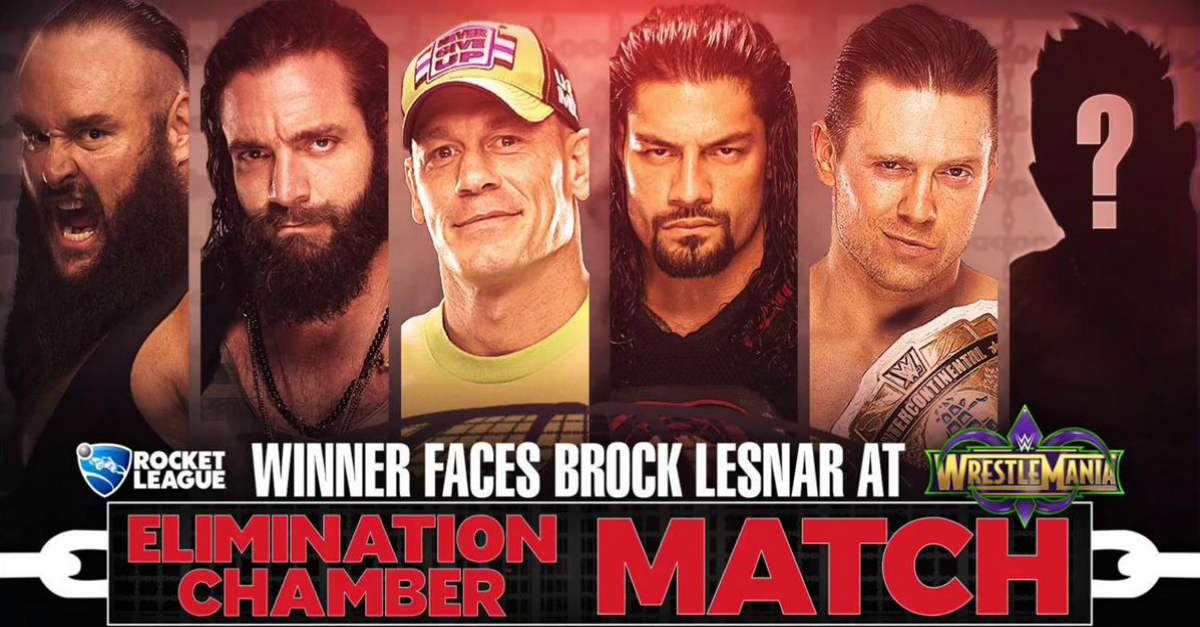 @WWE/Twitter
@WWE/Twitter
Thanks to Seth Rollins and Finn Balor, the upcoming Elimination Chamber match will feature a historical first happening in the match.
On the last edition of Monday Night Raw, in a fatal-fiveway bout to determine the "final" Elimination Chamber participant, Balor and Rollins scored pinfall victories in stereo. The show ended without any clarification on what it meant, as only six men are meant to qualify for the match.
Now, however, there is some clarification. Instead of the widely presumed one-on-one match featuring the two talents to settle this pickle, the WWE will simply insert both men into the Elimination Chamber match. In turn, this is the first time in history that the match will feature seven singles competitors.
As for logistics, it appears the match with start off as a triple-threat with three competitors, while the remaining four wait in the pods inside the massive cage.
Balor, a former Universal Champion, and Rollins, the cat's meow, should add to an already awesome list of participants: John Cena, the Miz, Roman Reigns, Braun Strowman, and Elias. The winner of the Elimination Chamber match is rewarded with a chance to face Brock Lesnar at Wrestlemania for the Universal Championship.
Obviously, it will be interesting to see who gets that chance, as rumors have suggested that The Beast Incarnate is not long for the WWE when WrestleMania is over. Then again, rumors are just rumors and we won't know anything for sure until actual reporting happens.
FanBuzz, your source for WWE news.