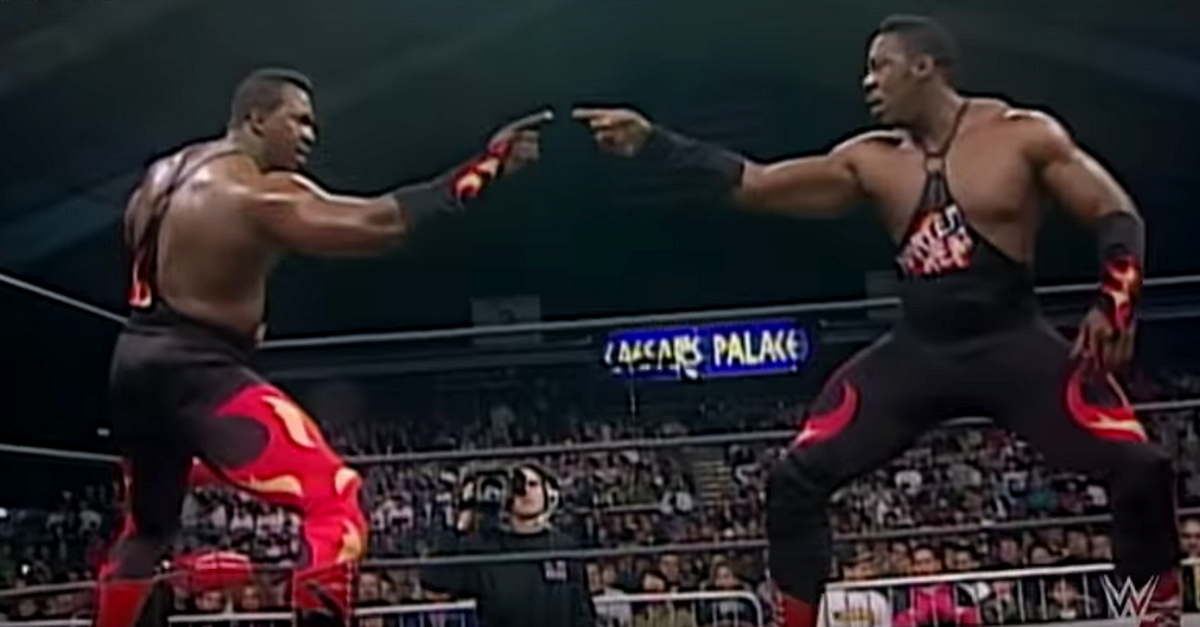 YouTube: WWE
Former WWE and WCW World Heavyweight Champion Booker T will now join Ric Flair as a two-time Hall of Famer, as it was announced that Harlem Heat will be the latest inductees with the 2019 WWE Hall of Fame class. Booker T, along with his partner Stevie Ray, became arguably the most decorated team in the history of World Championship Wrestling, winning the coveted tag team championships on 10 separate occasions spanning from 1994-1999. With the official announcement of D-Generation X as 2019 inductees, making Shawn Michaels also a two-time recipient, Booker will become only the third two-time inductee in WWE history.
After competing at local shows in the Texas market, Booker T and Stevie Ray, then known as the Ebony Experience, became one of the top teams of the Global Wrestling Federation (GWF) promotion. Just a few months after their GWF debut, they won the tag team championship and retained it for nearly three months. The brothers' popularity in GWF led to a debut in World Championship Wrestling in 1993.
Regarding the WWE Hall of Fame induction, Booker T commented, "Thank you WWE and all the fans for making this happen!"
Reaching out to sources, I was also able to get a comment from Stevie Ray. "It happened at a perfect time," said the former WCW Television and Tag Team Champion.
In December of 1994, Harlem Heat won their first WCW Tag Team Championships by defeating the Stars & Stripes tag team of Marcus Alexander Bagwell and The Patriot.
Other tag teams that they beat to commence their other reigns include The Nasty Boys, Dick Slater & Bunkhouse Buck, The American Males, Sting & Lex Luger, the Steiner Brothers, The Public Enemy, the Jersey Triad, and The West Texas Rednecks. They commenced their 10th reign at the 1999 Halloween Havoc pay-per-view by defeating The Filthy Animals (Konnan & Kidman) and The First Family (Brian Nobbs and Hugh Morris).