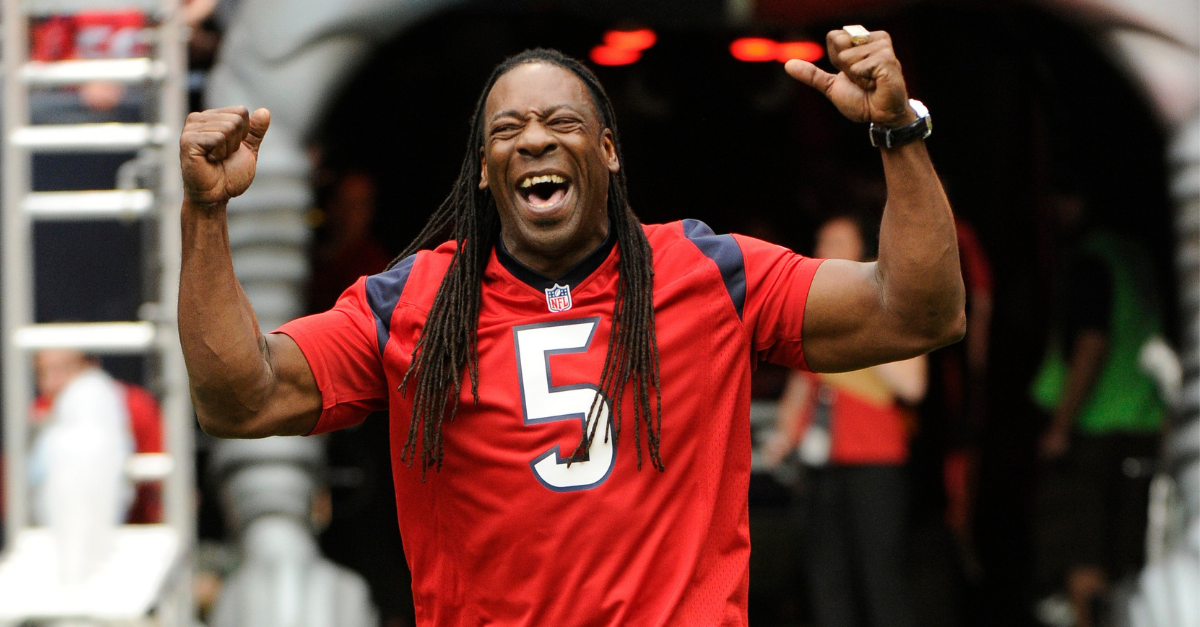 AP Photo/Dave Einsel
WWE Hall of Famer Booker T is suing the video game company Activision Publishing, Inc. for what he believes is copyright infringement. Activision-Blizzard has a character in their video game Call of Duty: Black Ops 4 named Prophet, which the former WWE World Heavyweight Champion feels stole the likeness of his former "G.I. Bro" persona.
Booker T began his wrestling career in the Texas wrestling circuit with the G.I. Bro character. This character was dropped as he grew in popularity with his brother, Stevie Ray, as the two became recognized on a national scale due to their time competing for the Global Wrestling Federation (GWF) promotion as Kane and Kole of the Ebony Experience.
Booker T Huffman's attorney, Micah Dortch of Potts Law Firm, commented on the similarity in appearance between the two characters.
RELATED: Sorry, But Hulk Hogan Should Not Be in the WWE Hall of Fame
"When seen side-by-side there can be no question that this character was copied from G.I. Bro. From the hair, body type and clothing, right down to facial expressions, the similarities are too profound to be an accident."

— Micah Dortch, Potts Law Firm
After his successful run in GWF, Booker T and Stevie Ray were signed by World Championship Wrestling (WCW) and went by the team name of Harlem Heat. The duo would become one of the most decorated teams in WCW history, winning the Tag Team Championships on 10 separate occasions and having the third-longest combined reign in company history.
During the latter days of WCW, Booker T returned for a short time to his G.I. Bro persona in 2000, assisting the Misfits in Action stable. While as G.I. Bro, he would gain victories over names such as Shawn Stasiak, Billy Kidman, and Mike Awesome. This return to G.I. only lasted for two months, as he returned to Booker T and eventually became one of the top names in WCW.
Booker T's career in WCW and WWE earned a resume that led to an induction into the WWE Hall of Fame in 2013.