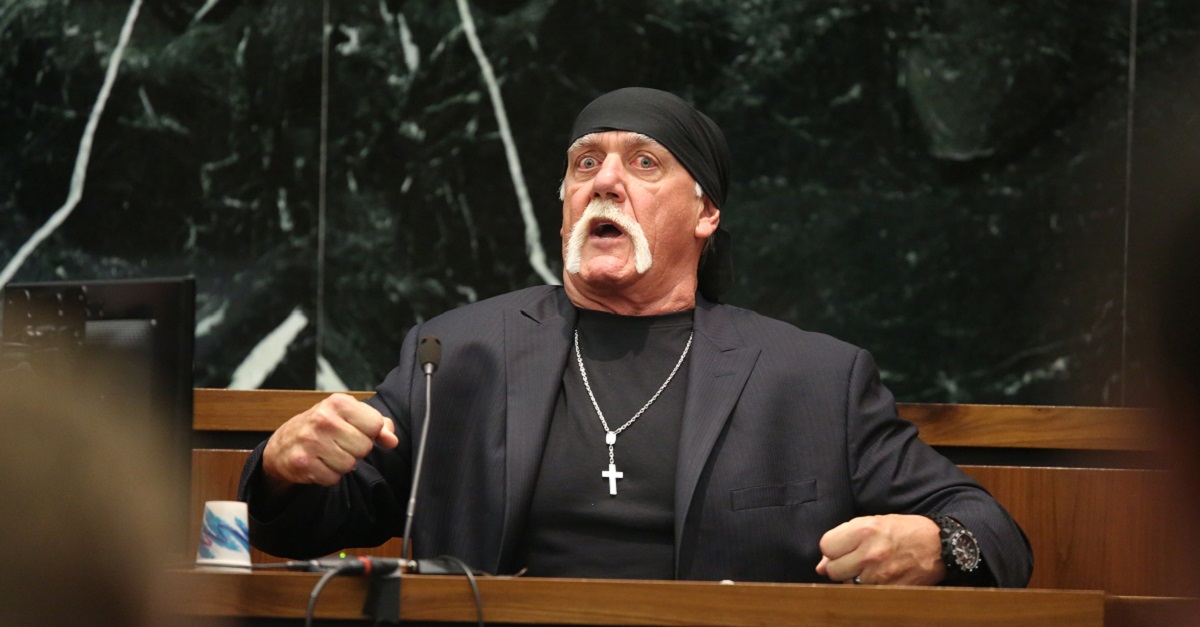 John Pendygraft-Pool/Getty Images
ST PETERSBURG, FL - MARCH 08: NY POST OUT Terry Bollea, aka Hulk Hogan, testifies in court during his trial against Gawker Media at the Pinellas County Courthouse on March 8, 2016 in St Petersburg, Florida. Bollea is taking legal action against Gawker in a USD 100 million lawsuit for releasing a video of him having sex with his best friends wife. (Photo by John Pendygraft-Pool/Getty Images)
Back in 2015, Hulk Hogan was blacklisted from WWE after a recorded conversation of Hogan using several racial slurs was made public.
Since that blacklisting, many have openly wondered when Hogan would be brought back in to WWE. Don't count everyone on board with that, however, as former United States Champion and WWE star M.V.P. weighed in on Hogan's comments amid a potential return.
***Warning: strong language***
MVP makes a good point here; while the "time heals all wounds" adage may be popular, that doesn't mean people forget the scars that those wounds leave. Hogan said some terrible things in idle conversations, and those words are going to be very, very hard for people to overlook if he were brought back to WWE.
Hogan's last appearance for WWE was when he was used in a 2015 revival of the show ?Tough Enough?.
Hogan is one of the most significant wrestlers in WWE history, having been the promtion?s headliner between 1984 and 1993. Hogan then jumped to rival WCW before eventually rejoining WWE in 2002. Hogan had appeared sporadically in WWE up until 2015.
Hogan is a six-time world champion in WWE, and was originally inducted into the Hall of Fame in 2005. Hogan was removed from the WWE Hall of Fame after the 2015 scandal.