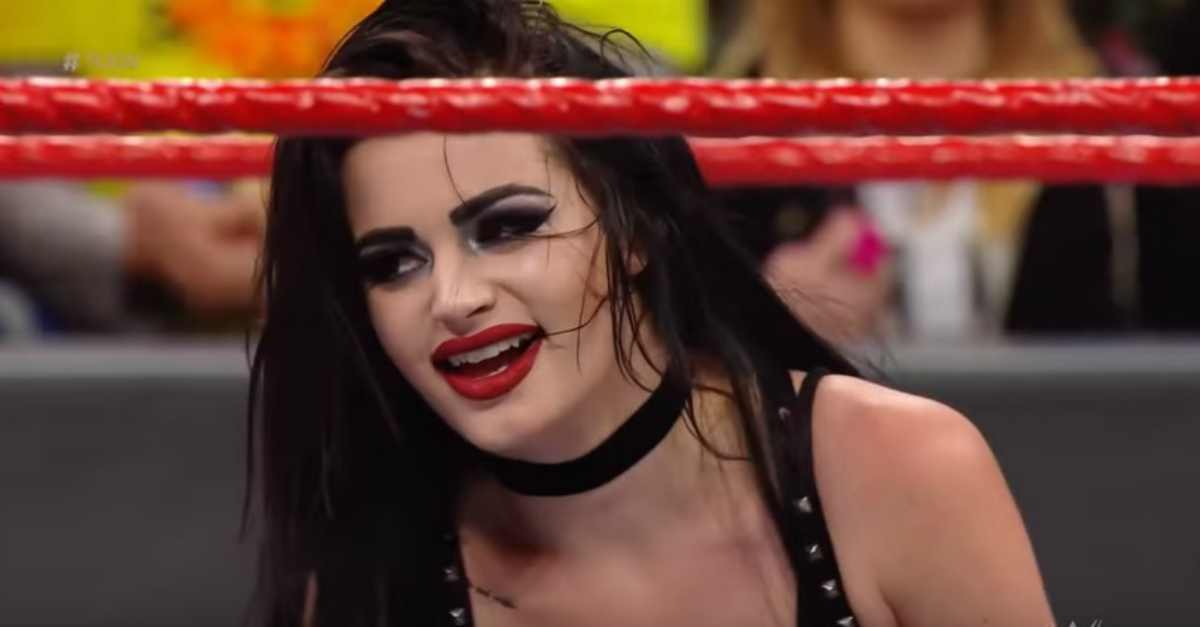 Monday Night Raw/Screen Shot
WWE Monday Night Raw 12/25 Screen Shot
WWE superstar Paige is in attendance for Monday Night Raw tonight, but will not see any action inside the famed squared-circle.
According to a report from PWInsider, the WWE will be holding her out of action as a precautionary measure, as she has yet to be cleared for an in-ring return. Not to stress too much about this decision, though. This is close to being a best case scenario situation following a scary incident on Wednesday.
The medics brought a stretcher out, but Paige was able to get out of the ring under her own power after several minutes on the mat at a WWE Live event.
The injury scare comes after Paige missed nearly a year with a back injury. Paige had just returned a few weeks ago, and the WWE was pushing her as part of a new group with Mandy Rose and Sonya Deville.
Paige is a former NXT women?s champion and Diva?s champion during her time with WWE.
It is currently unclear what her role will be during Monday night's show. Despite being reportedly inactive for some scripted violence, there is still a solid chance she has a role during the broadcast.
When more information is released, we will keep you posted on the health and expected in-ring return of Paige.