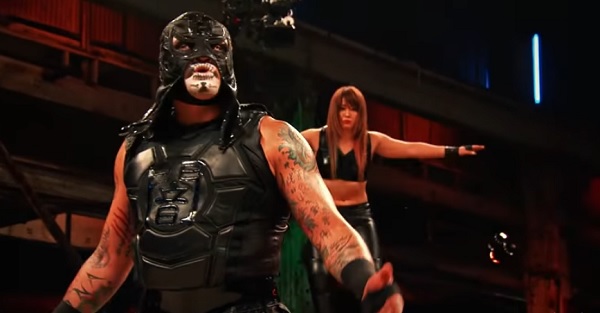 YouTube/Lucha Underground
Io Shirai is one of the top pro wrestlers in the world, and the former Stardom Champion was expected to be on her way to WWE last year to be in the Mae Young Classic women's tournament.
However, medicals on Shirai showed that she had a neck injury and WWE eventually passed altogether on signing her for the tournament. According to Dave Meltzer of the Wrestling Observer, Shirai is still hoping to be signed by the company, so much so that she skipped the Ring of Honor women's tournament in hopes that WWE would give her another shot.
Shirai was initially expected to join the company last year along with fellow Japanese standout Kairi Hojo. Hojo — now wrestling under the name Kairi Sane — went on to win the first ever Mae Young Classic tourmament by defeating Shayna Baszler in the tournament finals.
Hojo is currently wrestling in WWE's NXT development promotion, where she is one of the top contenders to the women's championship.
Shirai, 27, is generally regarded as one of the best pro wrestlers in the world, regardless of gender. Shirai finished eighth in the 2016 Wrestling Observer's "Most Outstanding Wrestler" award race, which is the highest finish by a female wrestler in that award category since 2001.