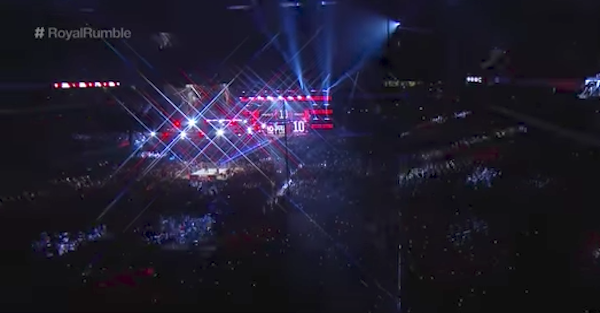 WWE YouTube screenshot
WWE YouTube screenshot
Two years ago, AJ Styles made his long-anticipated debut at the Royal Rumble.
If the timeline fits, Ricochet could be on his way to WWE around the same time.
According to the Wrestling Observer, Ricochet is not taking any independent dates after the end of January, and he is "likely" heading to WWE.
The Royal Rumble pay-per-view coincidentally is being held on January 28 in Philadelphia, Pennsylvania.
Ricochet, easily one of the most athletic wrestlers in the world, would fit seamlessly onto WWE's big stage.
We can only hope if Ricochet does land in WWE, he isn't pigeonholed into the Cruiserweight division, rather he's given the sort of stage guys like Finn Balor have been afforded.
Ricochet is a two-time Lucha Underground Champion, three-time IWGP Junior Heavyweight Tag Team Champion and PWG World Champion.