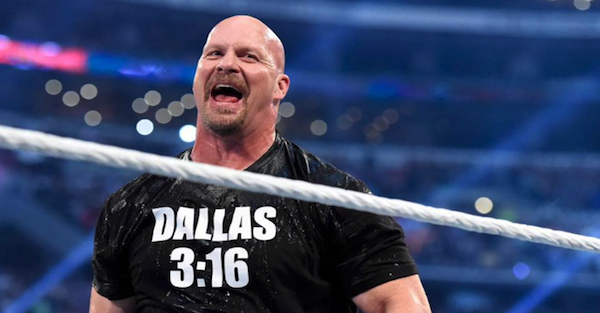 StoneColdSteveAustin/Facebook
StoneColdSteveAustin/Facebook
Putting the belt on Braun Strowman at WWE No Mercy would have been a logical move. Instead, Strowman beat down Lesnar around the ring, Lesnar hit one F-5 and walked out the champ.
If it were "Stone Cold" Steve Austin's decision, things may have gone a bit differently, per Baby Huey & Bimbo Jimbo of 107.7 The Bone (H/T Still Real To Us)
"In hearing that I was surprised in that finish as well. Both guys I consider friends, but they have built Braun to be The Monster Among Men, and to me maybe you got to have something, a couple of F-5s or something to put a chink in the armor before the F-5 to keep Braun Strowman, The Monster Among Men down for a three count. I have not seen the match, but from what you guys are telling me I would probably would tend to agree."
It doesn't make sense to keep prolonging what should — and hopefully will — be inevitable. No Mercy was supposed to be Strowman's true ascension into top monster territory and WWE decided to waste it.
We'll see if they reverse course, or continue along the path that appears to be setting up for Roman Reigns-Lesnar at WrestleMania 34.
WWE Monday Night Raw results leading up to TLC
FanBuzz, your source for the latest WWE news