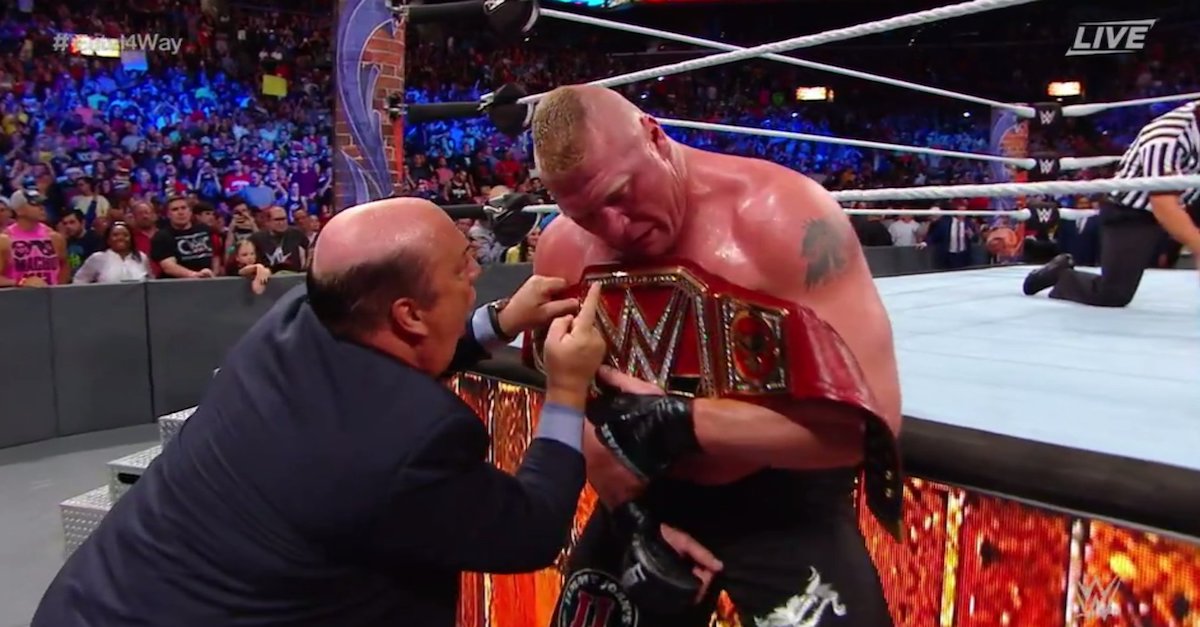 @WWE/Twitter
@WWE/Twitter
It's official, Survivor Series will be Monday Night Raw vs. Smackdown Live!
On Monday Night Raw, general manager Kurt Angle announced that along with Alexa Bliss taking on Natalya, The Usos fighting Seth Rollins and Dean Ambrose and Baron Corbin taking on The Miz, Brock Lesnar will face off against Jinder Mahal at Survivor Series.
On Tuesday?s episode of SmackDown Live, Mahal officially challenged Lesnar to match, as Mahal said he has beaten all other worthy challengers.
It doesn?t seem that Mahal is completely done with challengers from SmackDown, as his proclamations of beating all challengers brought out one that he hasn?t beaten: former WWE Champion AJ Styles. Styles eventually cleared the ring of Mahal and the Singh Brothers, appearing to signal that Mahal could be having a program with Styles as well.
Related: Additional spoilers on Lesnar's match with Mahal
Lesnar will be on Monday Night RAW to address the challenge.
With over a month to go before Survivor Series, there is plenty of time for WWE to do both matches, but having Mahal beat Styles ? one of the most popular superstars in WWE ? just to set up future matches for Mahal would be? a decision.
FanBuzz, your source for WWE news.