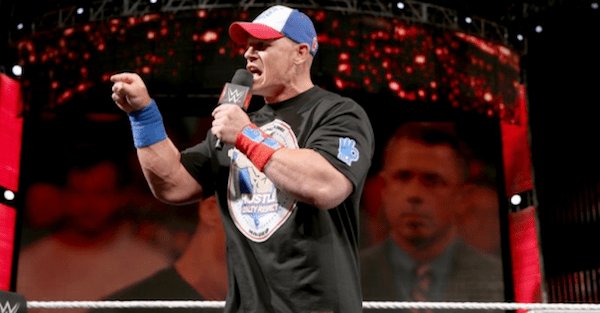 John Cena/Facebook
The last time we saw John Cena in a WWE ring, he was losing to Roman Reigns at No Mercy.
Cena is now being rumored to return at WWE's Survivor Series in November, but it's not for a wrestling role. PWInsider is reporting Cena is expected to be named the special guest referee for the Brock Lesnar vs. Jinder Mahal match at the big show.
It?s not official yet, but it looks like we are heading down this path after all.
On Tuesday?s episode of SmackDown Live, Mahal officially challenged Lesnar to match, as Mahal said he has beaten all other worthy challengers.
It doesn?t seem that Mahal is completely done with challengers from SmackDown, as his proclamations of beating all challengers brought out one that he hasn?t beaten: former WWE Champion AJ Styles. Styles eventually cleared the ring of Mahal and the Singh Brothers, appearing to signal that Mahal could be having a program with Styles as well.
Lesnar will be on Monday Night RAW to address the challenge.
With over a month to go before Survivor Series, there is plenty of time for WWE to do both matches, but having Mahal beat Styles ? one of the most popular superstars in WWE ? just to set up future matches for Mahal would be? a decision.
FanBuzz, your source for WWE news.