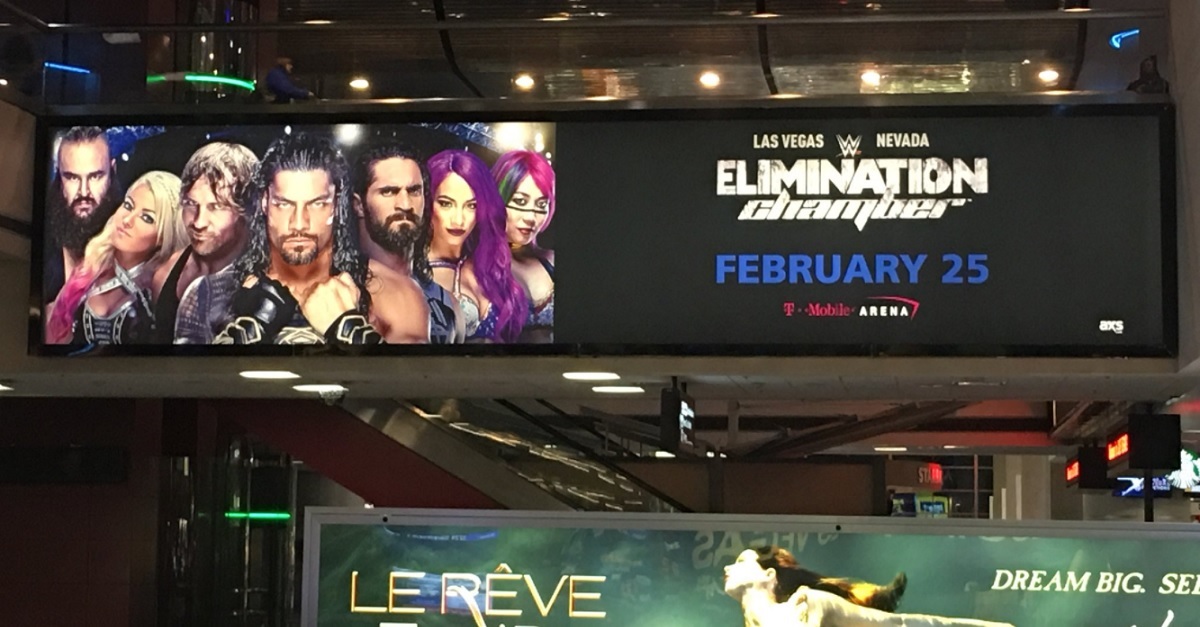 @mikethemiz/Twitter
The Miz, possibly one of the best overall workers in the WWE today, is not too happy with how the company is advertising the Elimination Chamber.
The current Intercontinental Champion took to the mean streets of Twitter to voice his displeasure.
Guys, Dean Ambrose is on the billboard but he has been out for months due to an injury. He has not wrestled since before Dolph Ziggler's nine different repackages.
At least Roman Reigns — the biggest dog in all of the longest yards — is featured nicely.
Recently, The Miz signed a four-year extension with WWE through 2022.
After gaining notoriety as a cast member on MTV?s The Real World, The Miz began training at the defunct California-based Ultimate Pro Wrestling (UPW) before auditioning for the $1 million edition of Tough Enough and eventually signing a developmental contract with WWE in 2004.
Since then, The Miz has been a consistent player on the company?s main main programming, having won the WWE Championship, Intercontinental Championship eight times, United States Championship twice, both the WWE and World Tag Team Championships a combined six times and becoming the fifth Grand Slam Champion under its current format and fourteenth overall in company history.
He should currently be holding all the WWE titles and be the only person on any of the billboards, in my humble opinion.
The 2018 Elimination Chamber will take place live February 25, 2018, at T-Mobile Arena in the Las Vegas Valley, in Paradise, Nevada.