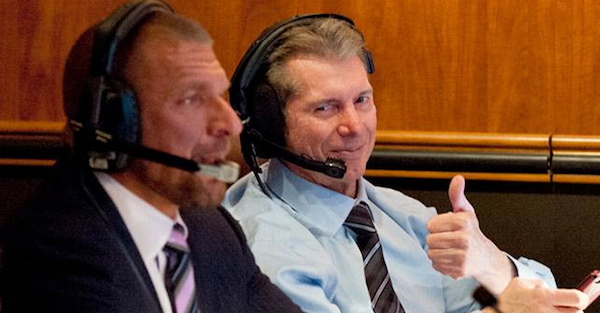 MrMcMahonWWE/Facebook
MrMcMahonWWE/Facebook
WWE owner Vince McMahon has been running the show for as long as many can remember. As the boss embarks on his second venture into professional football, reviving the XFL, there's been questions on where that puts WWE and if he could leave the company to any combination of Stephanie McMahon, her husband Triple H and her brother, Shane McMahon.
Speaking with ABC, Triple H acknowledged Vince McMahon's venture, but admitted there's no change expected at the top.
"I don't think there's any sense of change," Levesque said. "If anybody thinks they're going to push him out or take this thing, there's going to be a hell of a fight."
Vince McMahon started as a ring announcer for his father's World Wide Wrestling Federation in 1969. He would be behind the push to renamed the organization the World Wrestling Federation, while launching Titan Sports before acquiring the company from his father in 1972.
Vince McMahon would take the WWF to another level over the coming years, launching the yearly WrestleMania show in 1985. He's never looked back since taking over and apparently the 72 year old won't even consider it anytime soon.