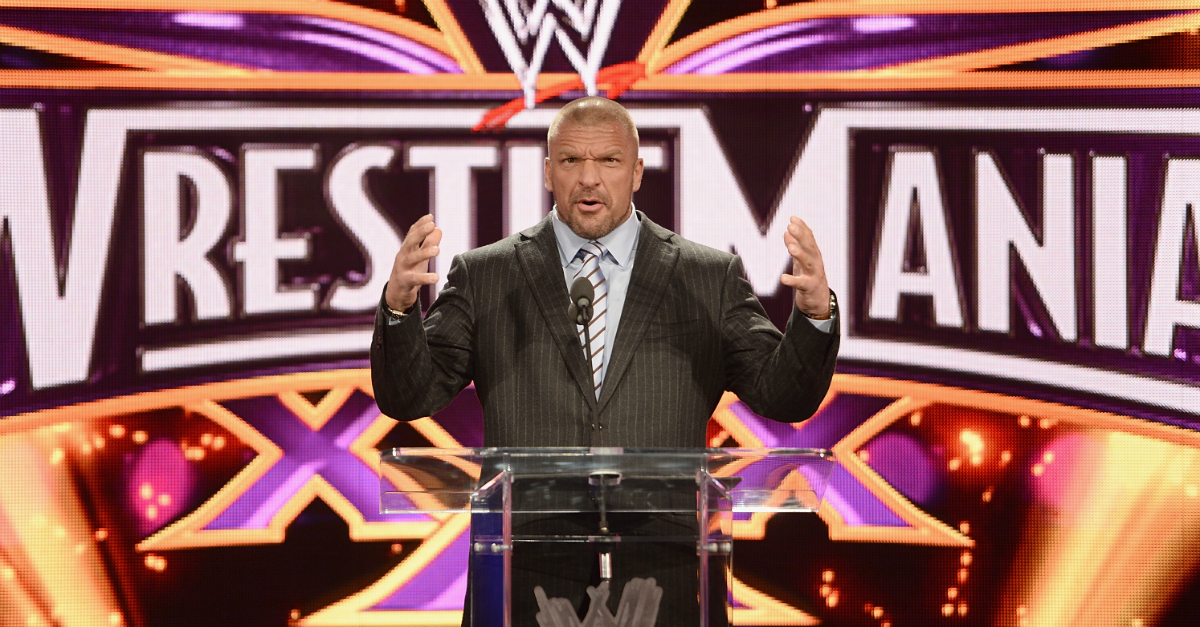 Dimitrios Kambouris/Getty Images
Photo by Dimitrios Kambouris/Getty Images
It was only reported a few hours ago that Paul "Triple H" Levesque would be taking the lead on 205 Live, replacing his father-in-law Vince McMahon. Now, newer reports are surfacing that Hunter will be gaining even more experience as McMahon transitions his focus more directly toward his retooled XFL.
Dave Meltzer discussed this on the latest edition of the Wrestling Observer Newsletter:
Even though Vince McMahon said at the XFL press conference that there would be no changes as far as his role in WWE with the forming of the league, the feeling is that Paul Levesque will gain a lot more control just based on the fact he'll have to because there are only 24 hours a day. He is assembling his team in NXT which is where the Jeremy Borash thing from last week is a lot bigger than just a hire of a guy, and there are other people who have been talked to of late with the idea of being his team and coming up to fill the key positions when he's in charge, whether that's next year or the year after.
Vince McMahon already stepped down from his role on 205 Live so Triple H can man the helm of the struggling product.
According to PWInsider, this actually went down last week, as the company is attempting a soft-reboot of sorts by having a Cruiserweight Championship Tournament and debuting a new division general manager in Drake Maverick.
Triple H, who is often championed by the Internet Wrestling Community as a man of the people, is usually given credit as the person who has helped NXT become the monster it has become. This, in turn, becomes a huge deal for people who believe Hunter can be the WWE's savior from McMahon's sometimes iffy decisions.
If the latest report by Meltzer is true, we might soon find out if Triple H is ready to replace Vince McMahon whenever the latter does steps away from the show.