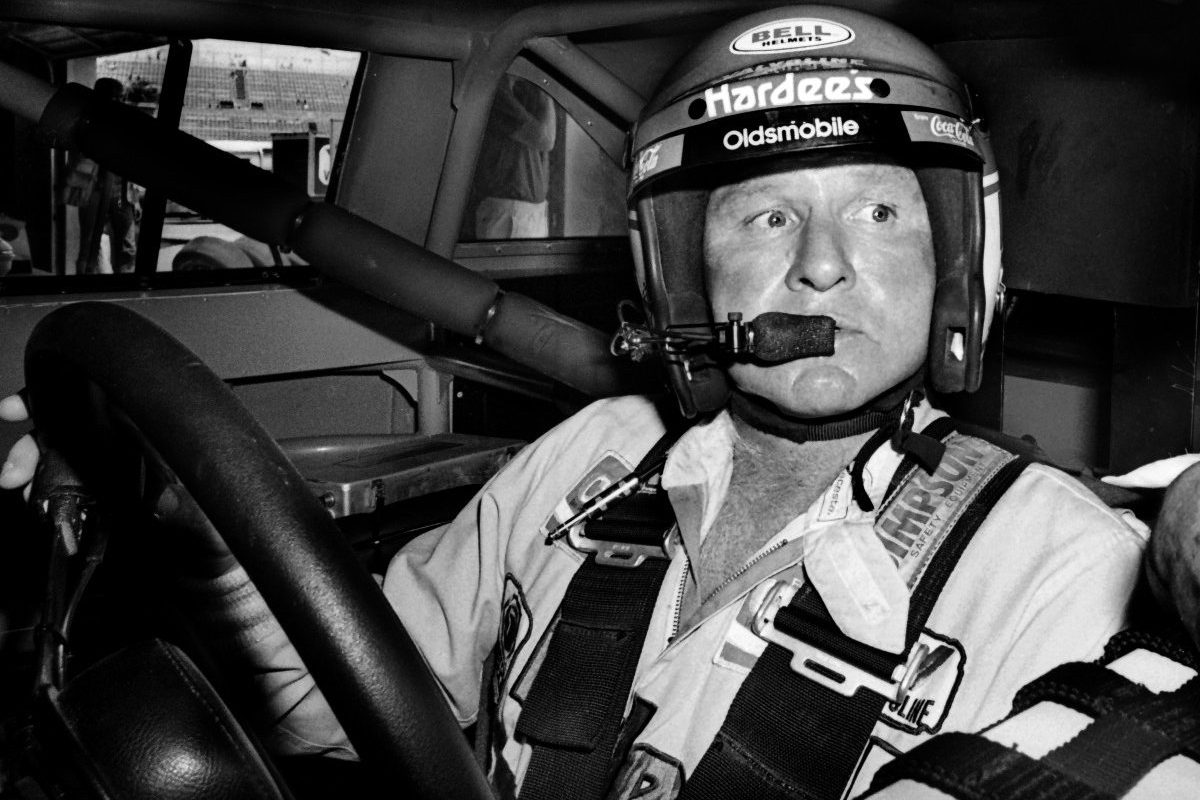 Robert Alexander/Getty Images
Photo by Robert Alexander/Getty Images
While NASCAR grew in popularity in the 1960s, it absolutely soared in the 1970s. Auto racing was even dubbed "The Sport of the 1970s." With a host of new, top-of-the-line facilities popping up all over the country, NASCAR was beginning to make its way into the modern era.
On top of that, the cars were faster, the races were more exciting, and the rivalries were more intense. These facets paved the way for some of the most iconic racers in the sport. Though there were countless dominant drivers that thrived during this era, here, we'll look at the seven best NASCAR drivers of the 1970s.
7. Dave Marcis
Dave Marcis competed in 883 NASCAR Cup Series races over the course of his 35 years in the highest level of the sport. While he only had five victories in that time, he had 222 top-10 finishes, which is still an impressive feat in and of itself.
While his career spanned four decades, Marcis' most impressive racing came in the '70s. In fact, he earned a Cup Series record in that time: most top-10s in a season without a win (24 in 1978).
Sure, it may be a dubious stat, but Marcis is also fourth in the all-time starts list, behind Richard Petty, Ricky Rudd, and Terry Labonte. Add that to the fact that he worked with a pretty small budget throughout the course of his career, and Marcis definitely deserves recognition alongside the best drivers in the '70s.
6. Darrell Waltrip
Darrell Waltrip is a NASCAR Hall of Famer and three-time Cup champion. While his most dominant years came in the 1980s, the Owensboro, Kentucky native still racked up some impressive wins in the '70s.
By the time the '70s were over, Waltrip was ranked NASCAR's No. 2 driver, winning 22 Cup races in 149 race starts. NASCAR fans these days may mostly remember Waltrip for his "boogity, boogity, boogity" catchphrase from his broadcasting days, but he clearly made his bones behind the wheel of a stock car.
5. David Pearson
The late David Pearson was an exceptional racer in the 1960s, and despite competing in about half of the number of races compared to the '60s, he nearly matched his dominant streak in the '70s.
In just 186 starts, he earned 47 wins, including the 1972 and 1973 Winston 500, the 1976 Daytona 500, and the 1976, 1977, and 1979 Southern 500. He also racked up 126 top-10 finishes, and, of those 126 top-10s, 118 were inside the top five. Now, that's what we call efficient racing.
Nicknamed the "Fox" for being so calculated behind the wheel of a stock car, Pearson's slyness definitely showed itself during the '70s.
4. Benny Parsons
In the 1970s, Benny Parsons experienced success in a pretty unorthodox way. How do you explain him winning the 1975 NASCAR championship with only one win?
Well, it turns out that, back in '75, points were awarded for every lap completed as well as overall finishing position. With 21 top-10 finishes and 15 top-five finishes as well as 9,311 completed laps out of 10,258, Parsons accumulated enough points to get the job done.
On top of that, Parsons' team, Dewitt Racing, had no sponsors and only had three cars to run the entire season with. Managing to win under those circumstances — and earn himself a spot among NASCAR's 50 Greatest Drivers — was clearly no easy feat.
3. Bobby Allison
With a professional auto racing career spanning 25 years, Bobby Allison absolutely thrived in the 1970s. Despite not winning a championship during this decade, the Hall of Famer was a three-time runner-up (1970, 1972, and 1978).
He also won the Southern 500 three times (1971, 1972, and 1975), the Daytona 500 in 1978, and the Winston 500 in 1979. From 1971-1973, Allison was the Winston Cup Series Most Popular Driver.
Allison was also involved in the infamous brawl with Cale Yarborough at the 1979 Daytona 500, which helped to increase the NASCAR fan base like never before. But, more about that later.
2. Cale Yarborough
With back-to-back-to-back championships in '76, '77, and '78, Cale Yarborough had an incredible run during the late '70s. And this was all done during the most dominant decade from The King himself, Richard Petty.
Besides his exceptional racing, Yarborough's fight with Donnie and Bobby Allison at the 1979 Daytona 500 is probably one of his most iconic NASCAR moments.
A good deal of experts and fans consider this to be one of the most important races in the history of the sport, since it was the first race ever aired on national television from start-to-finish. And, it wasn't Petty's win, but Yarborough's desire to throw down that made it such a groundbreaking event. Hey, everyone loves a good fight.
1. Richard Petty
The King strikes again. If Richard Petty was a force to be reckoned with during the '60s, then he was practically untouchable during the '70s. He won five of his seven championships during this decade (1971, 1972, 1974, 1975, and 1979), despite being faced with some stiff competition.
Talk about NASCAR royalty.
Products featured on FanBuzz are independently selected by our editors. However, when you buy something through our links, we may earn a commission.
Related Videos