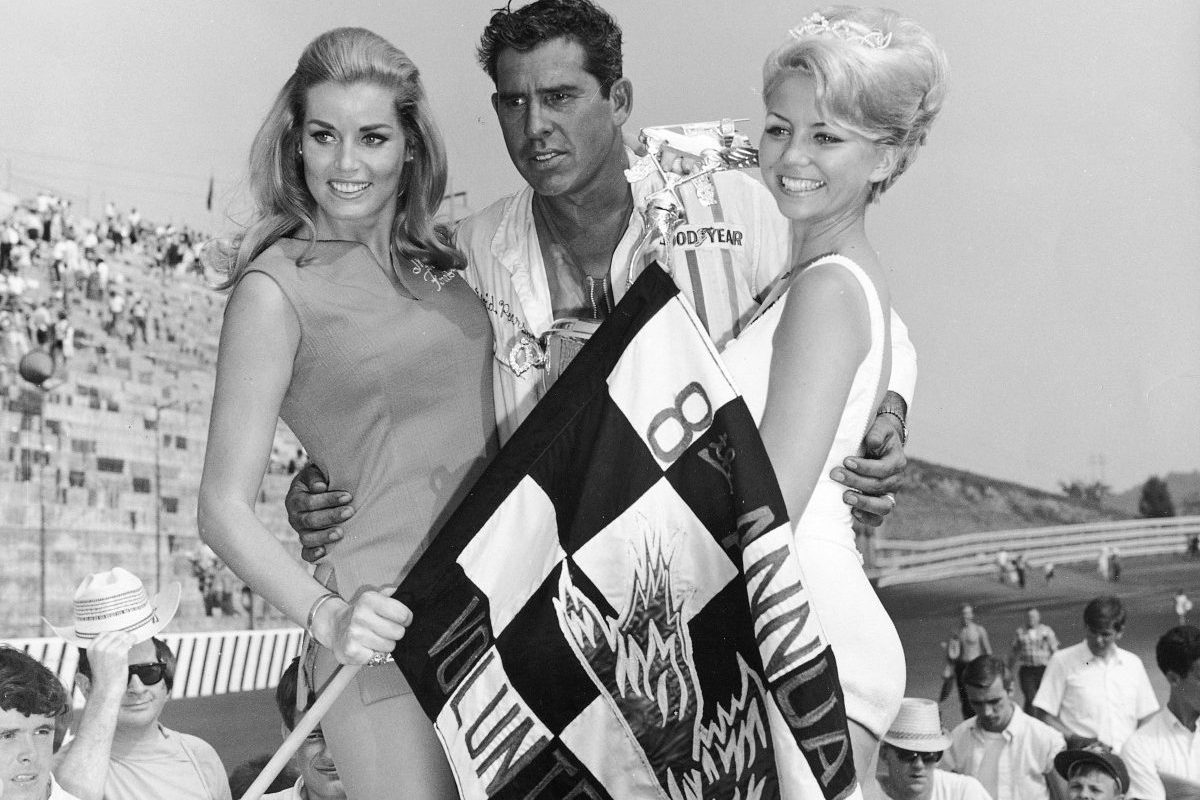 ISC Archives/CQ-Roll Call Group via Getty Images
ISC Archives/CQ-Roll Call Group via Getty Images
The 1960s marked an important time in the history of NASCAR. During this decade, which occurred in the middle of the NASCAR Grand National era and was right before the Winston Cup era, there were a number of rule changes, the beginning of live telecasts of races, and, towards the end, a rise in tensions between drivers and fans.
Throughout the ups and downs of these years, there was also some damn fine racing put on by some of the most legendary drivers in NASCAR history.
Here, we'll look at the six best drivers from the '60s, who cemented their legacy as some of the greatest professional auto racers of all time.
6. Junior Johnson
Though he may have been more accomplished as a NASCAR team owner, Hall of Famer Junior Johnson was a force to be reckoned with on the track. Racking up 50 wins, 148 top-10 finishes, and 46 pole positions, Johnson is also credited as the first person to use the drafting technique in stock car racing.
Johnson's star power particularly shined during the '60s, when he won the 1960 Daytona 500 and had his best season (1965), when he won 10 races and 13 pole positions.
Now, Junior was equally as iconic for his involvement in the bootlegging business, which even earned him some jail time in the '50s. Before his death in 2019, Junior Johnson was still in the moonshine business. Of course, that time it was as a legal enterprise.
5. Rex White
Rex White dominated the early '60s, particularly 1960. He led the Grand National Series in wins that year with six, and also captured the title. With a 69% top-10 rate, Rex White was inducted into the 2015 NASCAR Hall of Fame. Over the course of his career, White had 28 wins and 163 top-10 finishes.
Also, here's a fun trivia fact for you: at 5'4″ and 135 pounds, White is the smallest man to ever capture a NASCAR championship.
4. Joe Weatherly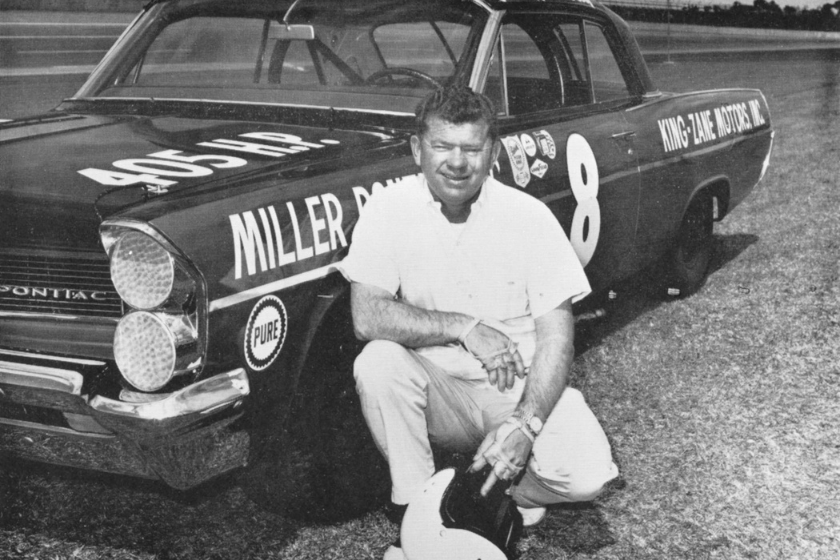 Coming off a Grand National Series Most Popular Driver win in 1961, Joe Weatherly won back-to-back championships in '62 and '63. He won 25 races and racked up 153 top-10s over the course of his 12-year Cup Series career
Part of a stacked Hall of Fame class that includes Wendell Scott, Rex White, Fred Lorenzen, and Bill Elliott, Weatherly was tragically killed in 1964 during a race at Riverside International Raceway. His head went outside the car and struck a retaining wall, which killed him instantly.
He was the first reigning champion of the NASCAR Cup Series to die during a season as the defending champion. The second would be Alan Kulwicki, who died in a plane crash during the 1993 season.
3. Ned Jarrett
Known as "Gentleman Ned Jarrett" for his calm demeanor on and off the track, the North Carolina native cruised his way to the NASCAR Hall of Fame with a whopping three championships under his belt (1961, 1964, 1965). In 352 races run in 13 years, Jarrett racked up 50 wins, 239 top-10 finishes, and 35 pole positions.
As the father of former NASCAR drivers Dale and Glenn Jarrett, racing definitely runs in Ned's blood.
2. David Pearson
As second on NASCAR's all-time wins list with 105 victories, David Pearson also had three Cup Series championships to his name (1966, 1968, 1969). Racking up 57 of his 105 wins in the '60s, Pearson also had 366 top-10 finishes and 113 pole positions through his career. And that was all in 574 races run.
For his Hall of Fame finalist nomination, NASCAR claimed that Pearson was "the model of NASCAR efficiency during his career. With little exaggeration, when Pearson showed up at a race track, he won."
Having passed away on November 12, 2018, Pearson's memory will live on as one of NASCAR's brightest stars.
1. Richard Petty
There's a reason that Richard Petty is often referred to as simply "The King."
The son of racing icon Lee Petty, Richard is number one on NASCAR's all-time wins list with 200. He has the most career starts with 1,027. He is tied for the most all-time Cup championships with seven (two of those coming in the '60s). He has the most Daytona 500 wins with seven.
Even though Petty's performance on the track reached its peak in the '70s, he still racked up two championships and 101 wins in the '60s. Needless to say, those are still some pretty kingly numbers.
Products featured on FanBuzz are independently selected by our editors. However, when you buy something through our links, we may earn a commission.
Related Videos