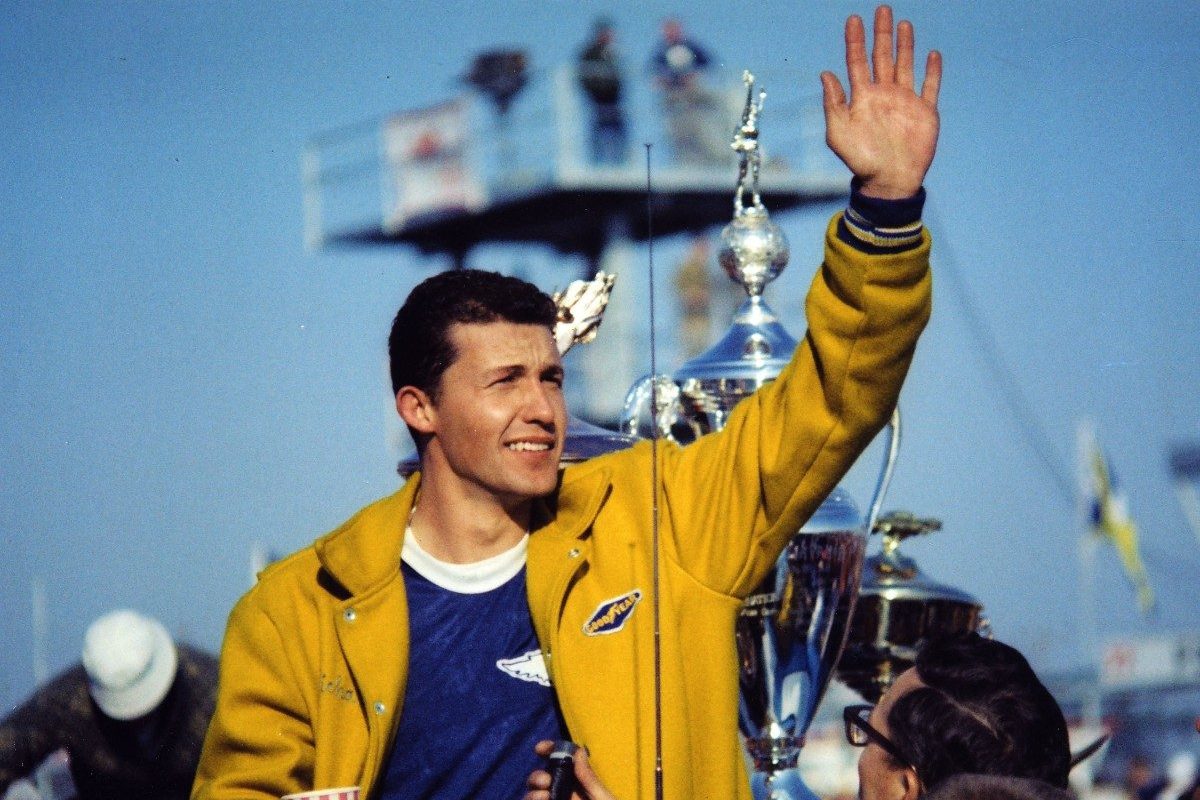 SC Archives/CQ-Roll Call Group via Getty Images
SC Archives/CQ-Roll Call Group via Getty Images
It seems fitting that NASCAR legend Richard Petty was born only two days before the Fourth of July, because the NASCAR Hall of Fame inductee is about as American as baseball and apple pie. At 84 years old, the Level Cross, North Carolina native is easily the most respected driver to ever climb into a stock car.
They call him "The King" for a reason, as Petty raked in 700 top-10 finishes and a record-setting 200 wins over the course of his illustrious career
Petty has so many iconic moments attached to his name, but here, we'll focus on just five Richard Petty moments that every fan remembers.
5. The Inaugural Daytona 500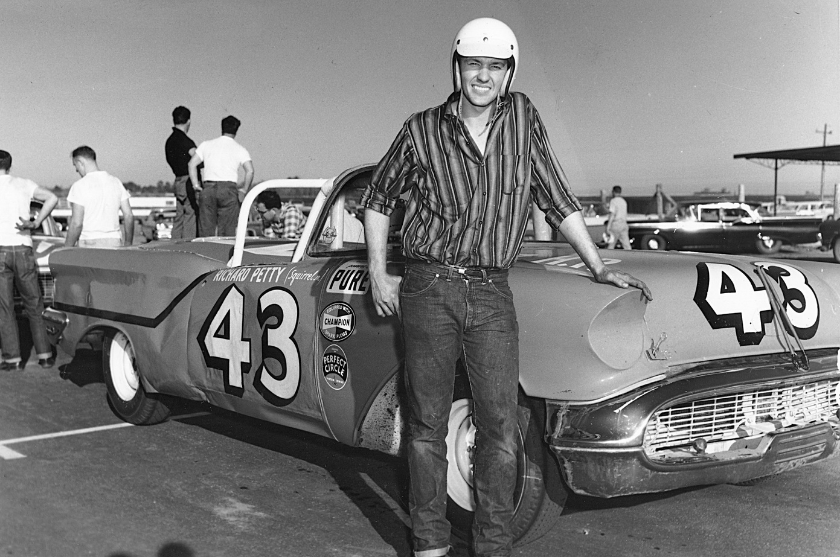 Considering that it was the first-ever Daytona 500, the 1959 Daytona 500 certainly was a special one. Even though he didn't win the NASCAR race (that honor would go to his father Lee Petty, a legend in his own right), the inaugural Daytona 500 was still an all-time moment for The King and one that most die-hard fans know very well.
"It was the biggest thing that we'd ever seen," Petty recalled of the historic race. "You came through the tunnel at Daytona and it just seemed like it was miles to Turn One. And the banking was the steepest we'd seen too. It was just a massive place and a really big race."
1959 was a special year for Petty in general, since he would end up being named NASCAR Rookie of the Year, after garnering nine top-10 finishes, including six top-five finishes. With Petty only being 21 at the time, it was a year that would kick off many fantastic years to come.
4. Electric Finish at the 1976 Daytona 500
Petty may not have won this race (we promise we'll get to some of his wins later on), but this moment makes the list because it was one of the craziest racing finishes in NASCAR history and maybe even in the history of stock car racing.
Instead of giving you a play-by-play of the final moments, we'd rather just let you see footage from the race itself, but Jackie Stewart's call of "What a finish! I've never seen anything like that!" pretty much sums it all up.
3. Petty Wins the 1979 Daytona 500 in Wild Fashion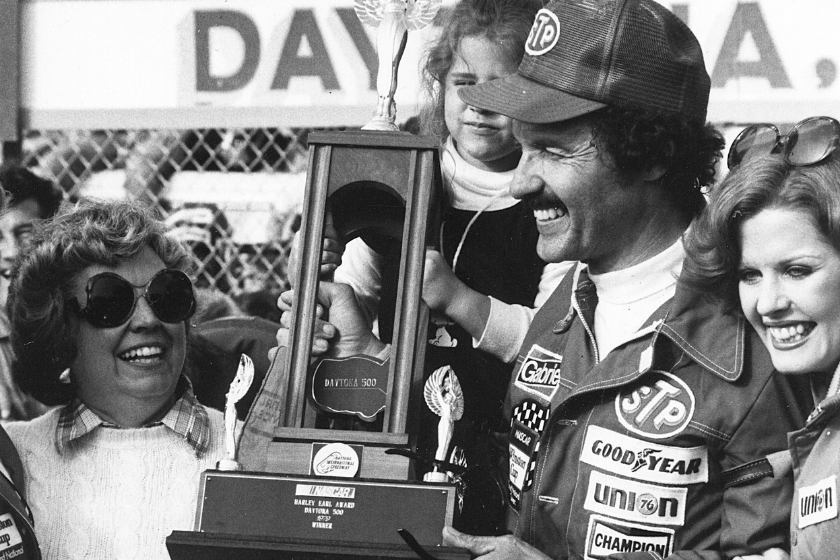 The fight between Cale Yarborough and Bobby and Donnie Allison after a last-lap crash almost overshadowed Petty's victory, but it ended up marking the sixth Daytona 500 victory of The King's career.
Considering that Petty only led 12 laps the entire race, it was a fantastic come-from-behind victory for the Richard Petty Motorsports owner.
2. Petty's Dominant 1967 Season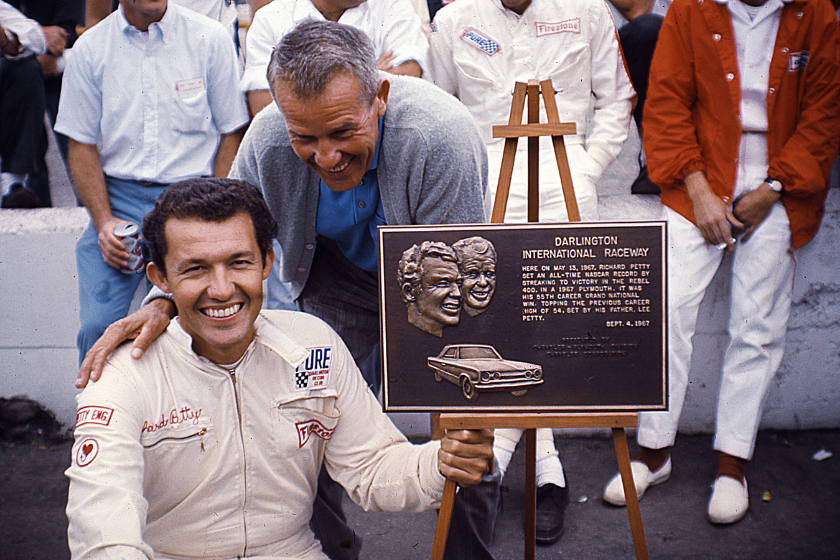 With 27 victories in 48 starts in 1967 and 40 top-10 finishes, it's no surprise that Petty earned the nickname "The King" during his dominant 1967 season. To give you some perspective, the second best driver during this season, Bobby Allison, had six wins.
No other driver has dominated in the same way that Petty did in '67, and it's hard to imagine that anyone will come close anytime soon.
1. The King Earns His 200th Win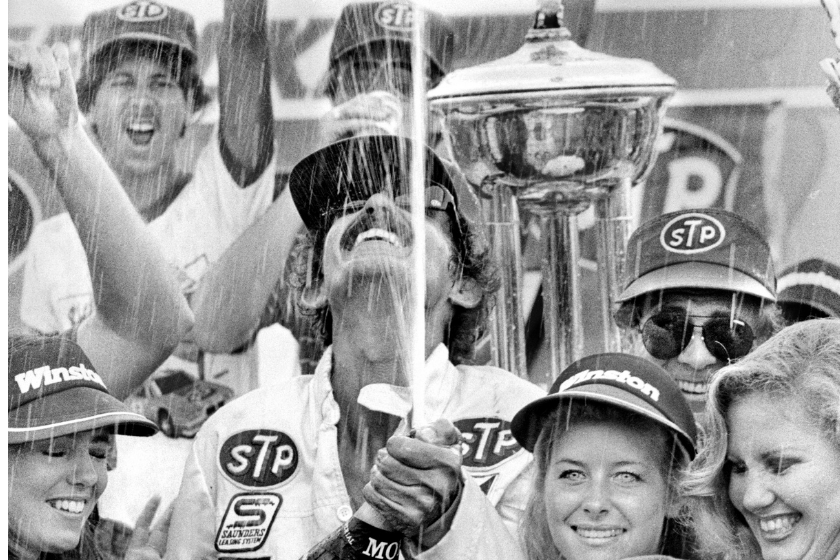 "I'd say this was my biggest win," Petty said of his 200th — and final — win at the 1984 Firecracker 400 at Daytona International Speedway.
Race day was a special one from start to finish: It was the Fourth of July, President Ronald Reagan was in attendance, and the end was a photo finish, with Richard Petty besting Cale Yarborough by mere feet.
Reagan himself gave Petty props for the historic victory.
"I understand that no one in the whole history of racing has ever done that, won 200 races," Reagan told Petty after the race. And no driver has done it since.
As a NASCAR driver, or a NASCAR fan for that matter, it really doesn't get any more memorable than that.
Products featured on FanBuzz are independently selected by our editors. However, when you buy something through our links, we may earn a commission.
This post was originally published on July 2, 2018.
Related Videos