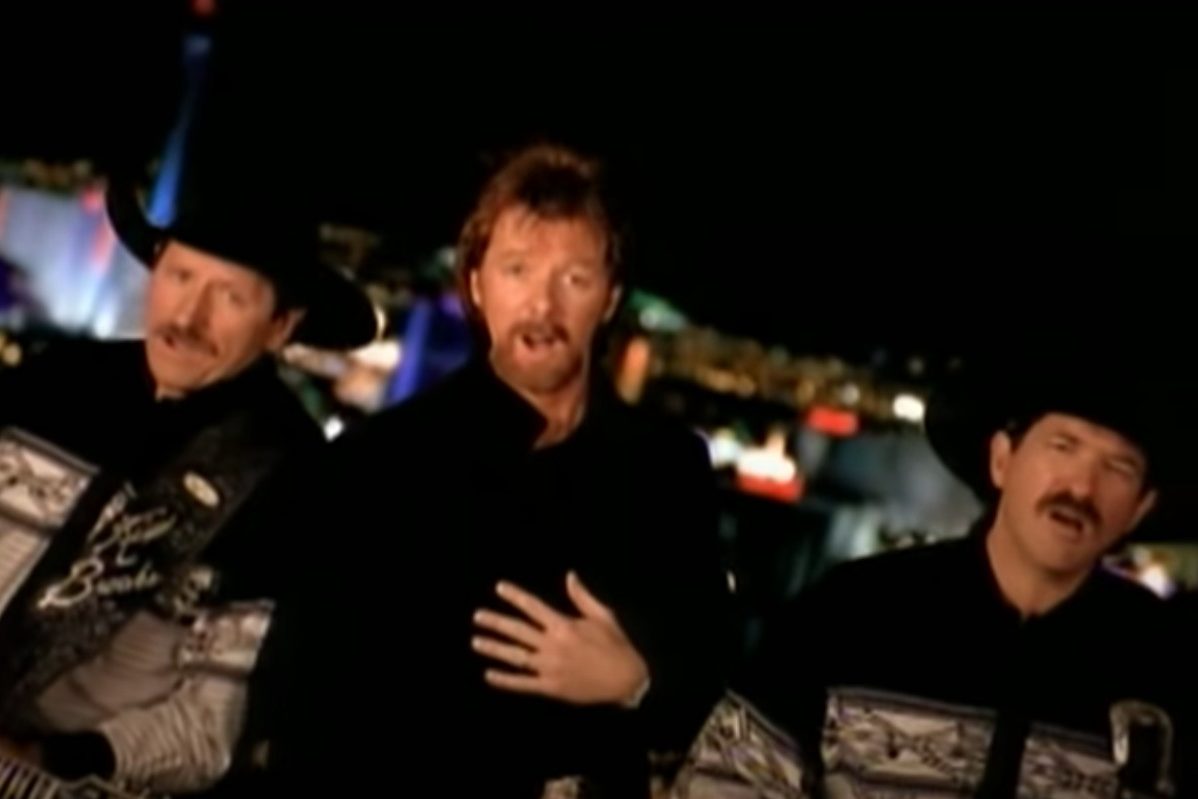 YouTube: Brooks & Dunn
YouTube: Brooks & Dunn
Remember that time that NASCAR and country music came together as one? Specifically, I'm talking about the time that Kix Brooks and Ronnie Dunn linked up with Dale Earnhardt Sr. to create the music video for Brooks & Dunn's Honky Tonk Truth. The video was shot at Caesars Palace in Las Vegas, and it famously featured a cameo appearance by the one and only Dale Sr.
Not many people had the chance to get close with "The Intimidator," but Brooks and Dunn were among those that did. A perfect example of their friendship was when Dale named his multi-million dollar yacht "Sunday Money" after the B&D song. Needless to say, these three were quite the trio.
If you haven't heard Honky Tonk Truth, it's definitely a song you should add to the playlist. Or, you could just check out the full music video below.
Read More: Dale Earnhardt Jr. Surprises Diehard Fan on ?Rachael Ray Show?
As it turns out, the idea to bring Earnhardt into the video came about after the artists were attending a NASCAR event at Indianapolis Motor Speedway. They were walking near the garages toward Earnhardt's transporter, when they heard women behind them whispering, "That's him, isn't it?!"
Kix Brooks assumed they were talking about him, but when he turned around, the fans were disappointed that it was not Earnhardt. After telling the story to Dale Sr., they hatched the idea for the video.
Earnhardt and Brooks actually looked quite similar with their famous mustaches. When they both had their cowboy hats on, the similarities were even more noticeable. The idea for the video was that Dale would dress just like Brooks, strum the guitar, and lip sync along with the song for the video. With everything going on in the video, it would be hard to tell the difference between the two.
Originally, Dale was reluctant to do the video. He told Brooks and Dunn that he couldn't sing or act, and he'd make himself look like an idiot. However, with a little reassurance, he came around to the idea. The artists promised Earnhardt that they would remove any of the scenes he was in if he didn't like them. After a little drinking, Dale loosened up and shot all of the scenes needed for the video. After he viewed the final product, he called Brooks up immediately to tell him how good it was.
Luckily for all of us, he did the video, and the end result was pretty spectacular. The two stars really were hard to tell apart from one another. This video was just one of the many iconic and memorable things that Earnhardt did throughout his career. It's always awesome to see the humorous and entertaining side of this NASCAR legend.
This post was originally published on July 1, 2020.