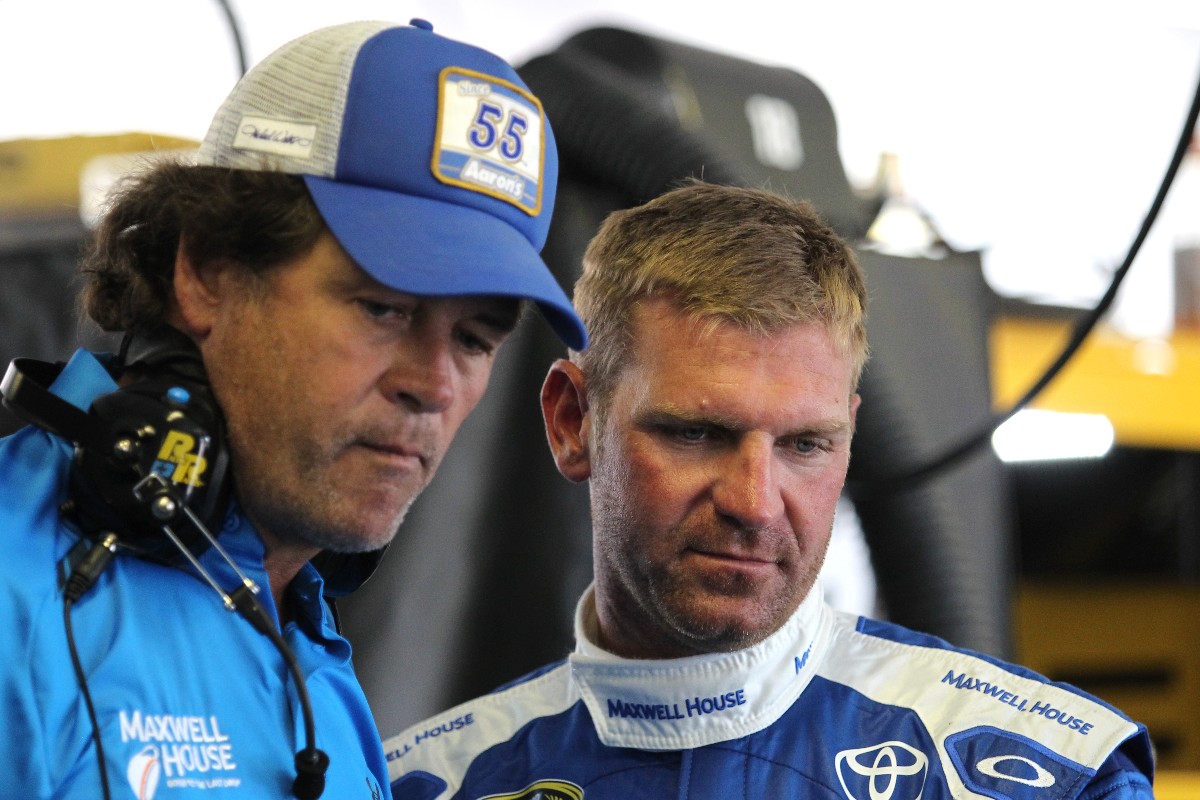 Tim Bradbury/Getty Images
Tim Bradbury/Getty Images
It's interesting how NASCAR rivalries and feuds work. Some last entire careers, or carry on even beyond retirement. Others may burn intensely for a couple of seasons, and then fizzle out into pleasantries or even transform into lasting friendships.
Take Clint Bowyer and Michael Waltrip, for example. Between 2012 and 2015, Bowyer drove the No. 15 Toyota for Michael Waltrip Racing, and beyond their brief professional relationship, the two remain good friends to this day. But, it wasn't always that way.
During the night Cup Series race at Bristol Motor Speedway back in 2008, Waltrip, driving the No. 55 Dodge for his own racing team, caused an accident. This resulted in damage to Bowyer's No. 07 car, which was followed by a short outburst by Bowyer over the radio that included quite the claim.
Read More: Clint Bowyer Sure Is Proud of His Custom '79 Peterbilt Pickup
"Michael Waltrip is the worst driver in NASCAR, period," Boywer said. "I can't believe NAPA signed back on."
A few seasons later, Bowyer signed with MWR, and during the press conference to announce the new partnership, Waltrip brought up Bowyer's incendiary quote.
"Now, Clint, when you said I was the worst driver, did you mean of all-time or just this era?" Waltrip asked.
At least Michael was able to have a sense of humor about the whole thing, and Clint responded in kind.
"You never know when you are going to have to eat your words, but Michael promised me he would be the best owner ever," Bowyer said.
The "worst driver in NASCAR" comment was also brought up during a Fox Sports broadcast ahead of the 2013 Daytona 500, and again, both Clint and Michael remained in pretty good spirits about the whole thing.
We wonder who Bowyer thinks is the worst driver in NASCAR today. Any guesses?

Products featured on Fanbuzz are independently selected by our editors. However, when you buy something through our links, we may earn a commission.
This post was originally published on December 2, 2020.
Related Videos