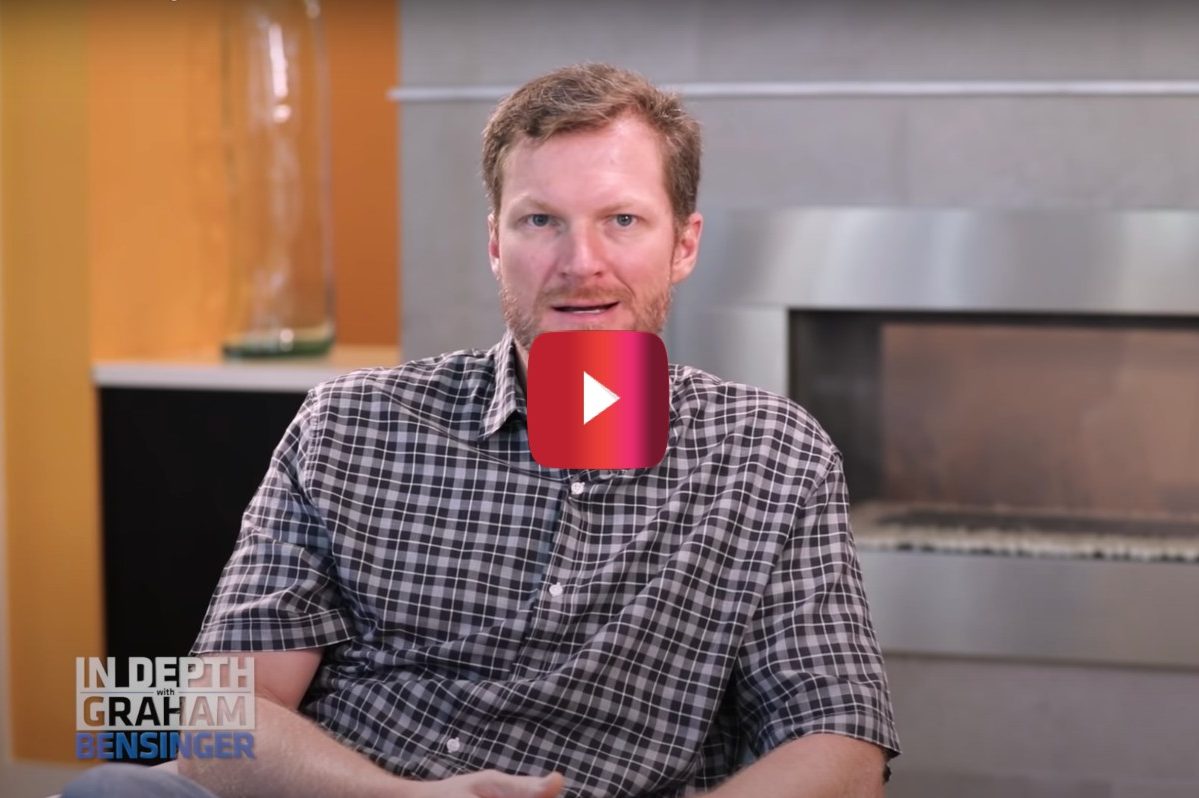 YouTube: Graham Bensinger
YouTube: Graham Bensinger
Dale Earnhardt Jr. may not be a full-time NASCAR driver anymore, but even several years after retirement, the NBC broadcaster and podcast host still relates to the dangers that a NASCAR driver faces on a consistent basis. While there are a number of different difficult aspects that a professional driver can experience, Dale Jr. knows all too well the serious effect that concussions can have on a racer.
In a 2018 interview with sports reporter Graham Bensinger, Junior — who estimates that he sustained anywhere between 20 and 25 concussions during his full-time racing days — opened up about just how much a string of concussions can impact a NASCAR driver's career.
?Your brain is your computer, and people don?t have the faith in it healing like a broken bone," Earnhardt says. "This is in the past where guys have had head injuries and visually you can see that it?s affected them permanently. So if you go to somebody and go, ?Man, you know I rung my bell, and I?m real messed up, and I?m gonna take a break and I?m gonna come back 100 percent,? you know that person?s always gonna have that in the back of their mind.
?And when you don?t run a good race, are they gonna go, ?Hmm, I wonder if he?s just not the same anymore?' You know? I?ve heard that talk about other drivers. Even guys that don?t have any history of concussions, I?ve heard people say, ?You know he did have a lot of hard wrecks.'?
Read More: Brad Keselowski Wins at Darlington, Kevin Harvick Wrecks
While Earnhardt suffered his most recent concussion in 2016 at Michigan International Speedway (a concussion that sidelined him for half of the season), it was a crash during a test run at Kansas Speedway in 2012 that he thinks was the one that played a major part in cutting his career short.
?I remember thinking as I was heading toward that fence, ?This is going to be an insane, insane impact. And I hit the wall at 190 miles an hour and my head is right against that headrest and it?s as stiff as a roll bar, and so my head didn?t go anywhere and everything inside of it went into high speed movement, and my brain just compacts against the inside of my skull at an incredible force."
?There?s not any situation that I can think of that would result in a harder impact in racing. And if it doesn?t happen to me, I probably don?t cut my career short. I?m probably still driving race cars today. But that wreck made it easier, I think, for me to get concussions beyond that instance.?
Technically, Junior is still driving race cars, but the 46-year-old North Carolina native is only good for about one Xfinity Series race a year these days. But, considering the success he's had in all his other ventures, I can't say I blame him for his decision to pretty much hang it up.
This post was originally published on September 7, 2018.