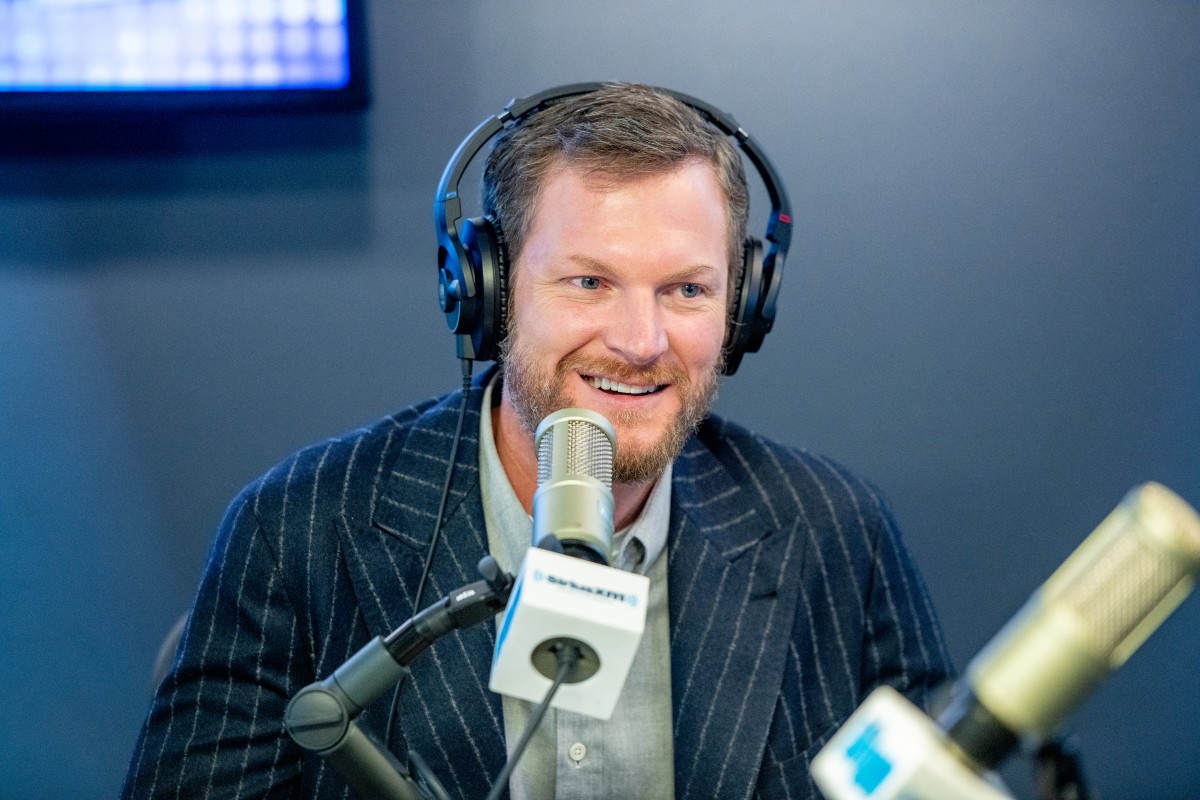 Roy Rochlin/Getty Images
Roy Rochlin/Getty Images
Portland International Raceway is back on the NASCAR schedule after more than two decades, as the Xfinity Series is set to race there on June 4, 2022, according to the recently released schedule. Now, the last time Portland host a NASCAR event was back in 2000, when Dale Earnhardt Jr. was just starting his first full-time season in the Cup Series. During last week's episode of the Dale Jr. Download podcast, Junior fielded a question during the "Ask Jr." segment regarding the race in Portland, before it was made official. Earnhardt bluntly admitted that he wasn't all too thrilled about the prospect.
"We've been out there before," Junior said. "I don't even know what shape the place is in. It's a road course. It doesn?t do anything for me."
"If you're out in Portland, you're excited about this. I'm happy for you. If you want to go to the racetrack and you're thrilled that they're coming there, that's a good thing. That's the whole point. But for me, it's just adding another road course, and we've added a lot of road courses over the year."
Earnhardt added that NASCAR's decision to throw so many road courses into the schedule seemed to, in some ways, contradict the sentiments of NASCAR President Steve Phelps during his appearance on the Download about a year ago.
"We're getting back, not to our roots, but we're not going to try to reinvent the wheel," said Earnhardt, referencing his conversation with Phelps. "I took it as we're not going to try to introduce a lot of new. We're going to try to bring back some of the old. That made me think, 'OK, well, we're going to maybe introduce a couple of short tracks. We're going to do less mile-and-a-halves. We're not going to try any kind of new gimmicky thing, right?' But, it just seems like there's a few new gimmicks coming down the pike."
One of those "gimmicks" that comes to mind is the 2022 Busch Clash, which NASCAR will be holding at the the Los Angeles Memorial Coliseum. What does Earnhardt think about the new site for the NASCAR Cup Series' inaugural event?
"Not to say the Coliseum thing won't be great," Junior said. "It's an exhibition. It's a test. It's a short track. It's extremely short, but it is a short track, so it should be pretty aggressive. It will really be on the drivers' shoulders."
"When we go to the Coliseum race, that working or not working I think will be the responsibility of the drivers. They've got to go, and they've got to want to duke it out. I think the Coliseum idea is to try to force them into a position where they have to fight it out. If they do, if they're willing to go push each other around a little bit, that'll be a pretty fun deal. But I'm not interested in road courses all that much."
Products featured on FanBuzz are independently selected by our editors. However, when you buy something through our links, we may earn a commission.
Related Videos