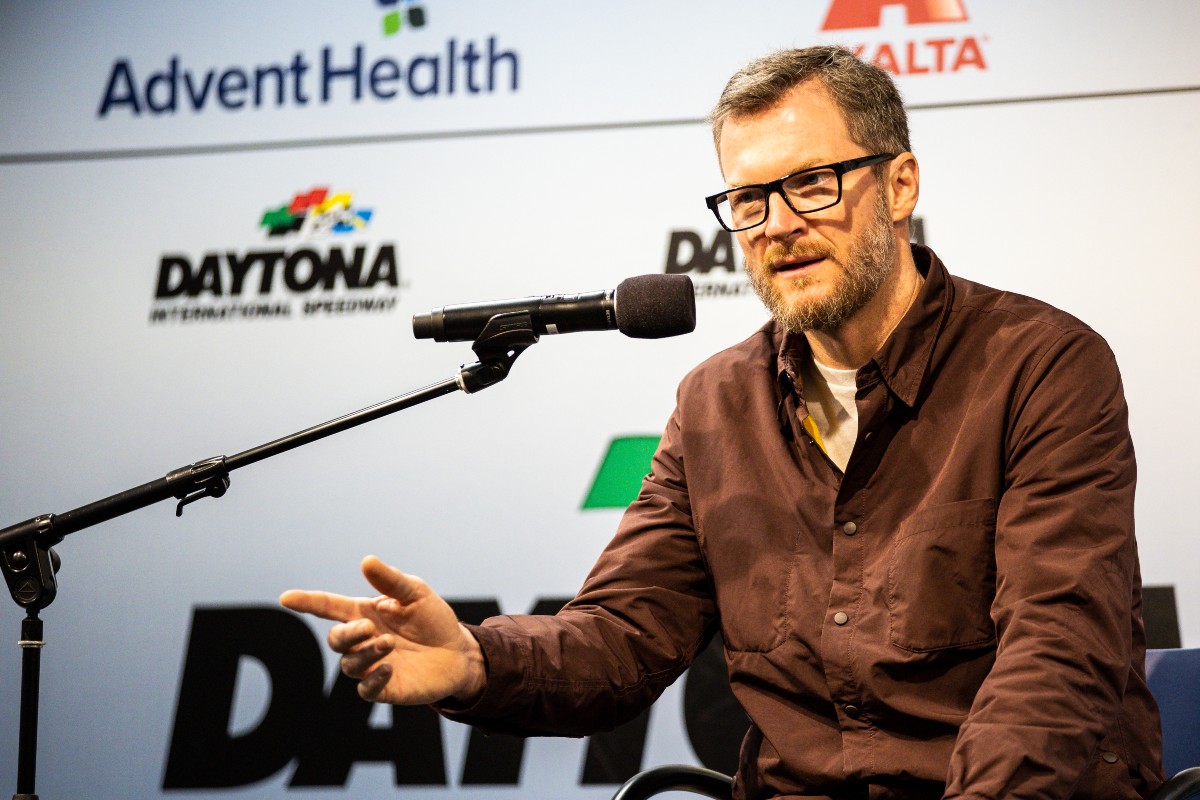 James Gilbert/Getty Images
James Gilbert/Getty Images
After a year's delay due to COVID-19, Dale Earnhardt Jr. will finally be inducted into the NASCAR Hall Fame Friday night.
Earnhardt's induction comes five years after he retired from full-time Cup racing and 26 years after he broke on the NASCAR scene in 1996.
Like every inductee before him, Earnhardt will have a display case of mementoes from his storied career at the NASCAR Hall of Fame.
Over the last week, Earnhardt and NBC Sports have released a series of videos where Earnhardt shares stories about each item and why he chose them for his display.
Here are some of the most notable.
2004 Daytona 500 Trophy
Unlike his father, Dale Jr. won the "Great American Race" twice, and his first victory came far sooner, in his fifth try.
After years of seeing his father experience "heartbreaking" losses in the 500 before his victory in 1998, Earnhardt thought, "I don't want to chase this damn thing forever."
1999 Busch Series Championship Trophy
Earnhardt never won a Cup Series title, but he claimed the Busch Series championship in his only two full-time seasons in the series.
But, instead of his first trophy from 1998, he chose his second from the following year.
"The 1999 Busch Series championship was really important," Earnhardt said. "The '98 championship was unexpected. But, '99 was more, 'We're supposed to win this.'"
Chase Elliott's 2014 Xfinity Series Trophy
JR Motorsports, the Xfinity Series team Earnhardt co-owns with Rick Hendrick, has won three Xfinity Series championships. The first came with Chase Elliott in 2014.
2000 Rolling Stone Magazine Issue
In 2000, during Earnhardt's rookie Cup season, he was the subject a profile in Rolling Stone magazine. The story helped propel Earnhardt into the mainstream in a way very few NASCAR drivers have been able to.
Other Items in Earnhardt's Display Case
Other items included in Dale Earnhardt Jr.'s display case are his NBC Sports microphone, representing his time as a TV analyst, and his podcast microphone, representing the success of Earnhardt's Dale Jr. Download show.
Also in the display case will be Earnhardt's 2003 Most Popular Driver award, the helmet that he wore when he won the 2001 Pepsi 400 (the first race at Daytona after his father's death earlier that year), his 2000 All-Star Race trophy, and his 2014 Daytona 500 championship ring.
Products featured on FanBuzz are independently selected by our editors. However, when you buy something through our links, we may earn a commission.
Related Videos