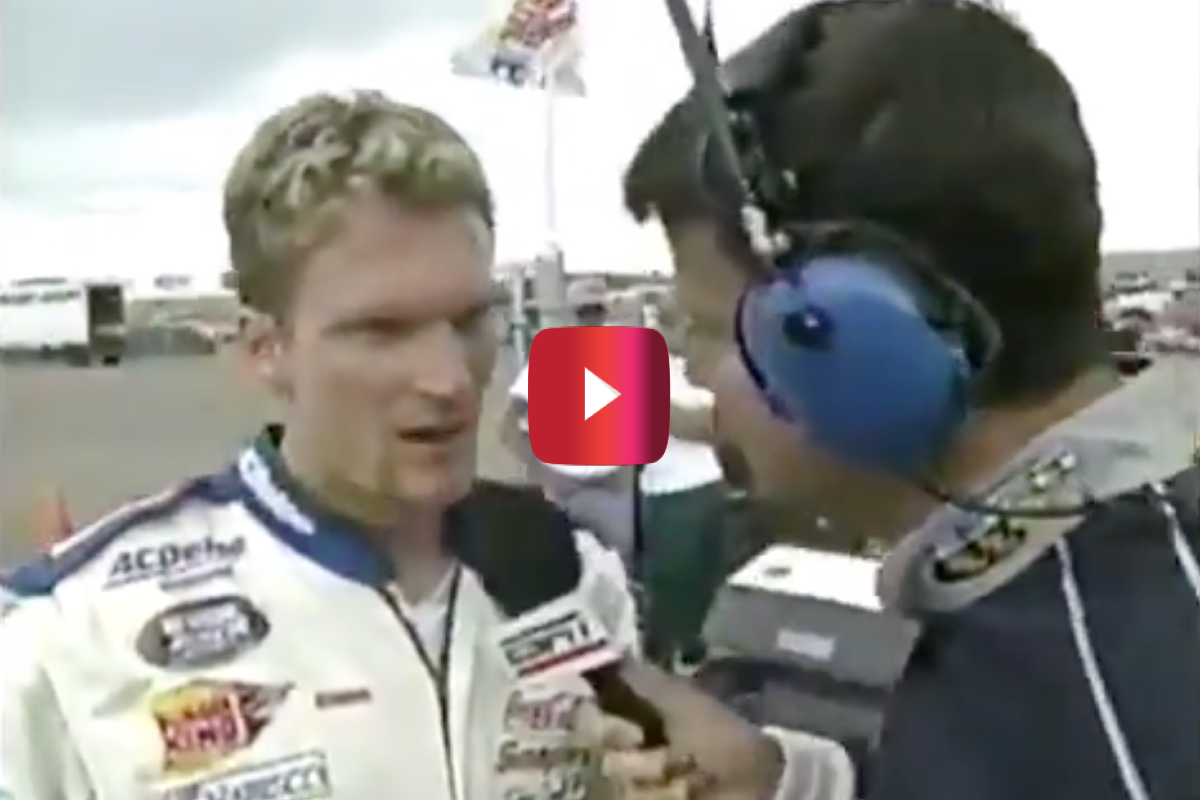 Twitter: @Basso488
Twitter Screenshot
Nowadays, with a wife and two kids and a job behind the broadcaster's booth instead of behind the wheel, Dale Earnhardt Jr. is relishing in a much more laid-back lifestyle. It's far and away a different lifestyle than the high-octane one he had back in the day. Particularly WAY back in the day, back before Dale Jr. started racing for Hendrick Motorsports and was still with his late dad's Dale Earnhardt, Inc. racing team.
Take July 24, 1999 at the NAPA Autocare 250 at Pikes Peak International Raceway, for example. It was during this NASCAR Busch Grand National Series race (now the NASCAR Xfinity Series) that Junior showed that fiery spirt that reminded people of Dale Sr.
He just so happened to show that spirit in the post-race interview rather than on the track, when, after his No. 8 Chevrolet race car got wrecked by Todd Bodine (who would end up earning a third-place finish), Dale called him a "cueball-headed fool."
Now, considering that he had just gotten wrecked when he gave that interview, you could say that Junior reacted in a much calmer way than most other NASCAR drivers would probably react these days.
There's a good many drivers who would probably throw hands after something like that. That being said, we haven't heard a solid putdown like that from Dale Jr. in quite some time, and wow, does it bring back memories.
When the JR Motorsports owner and 15-time Most Popular Driver looks back at that Pikes Peak race from all those years ago, he probably doesn't have the best of memories and for good reason. But, besides that less-than-ideal finish, Junior is also probably just a little bit disappointed that "Cueball-Headed Fool" didn't stick as a nickname for Bodine.
Products featured on FanBuzz are independently selected by our editors. However, when you buy something through our links, we may earn a commission.
This post was originally published on July 24, 2018.
Related Videos