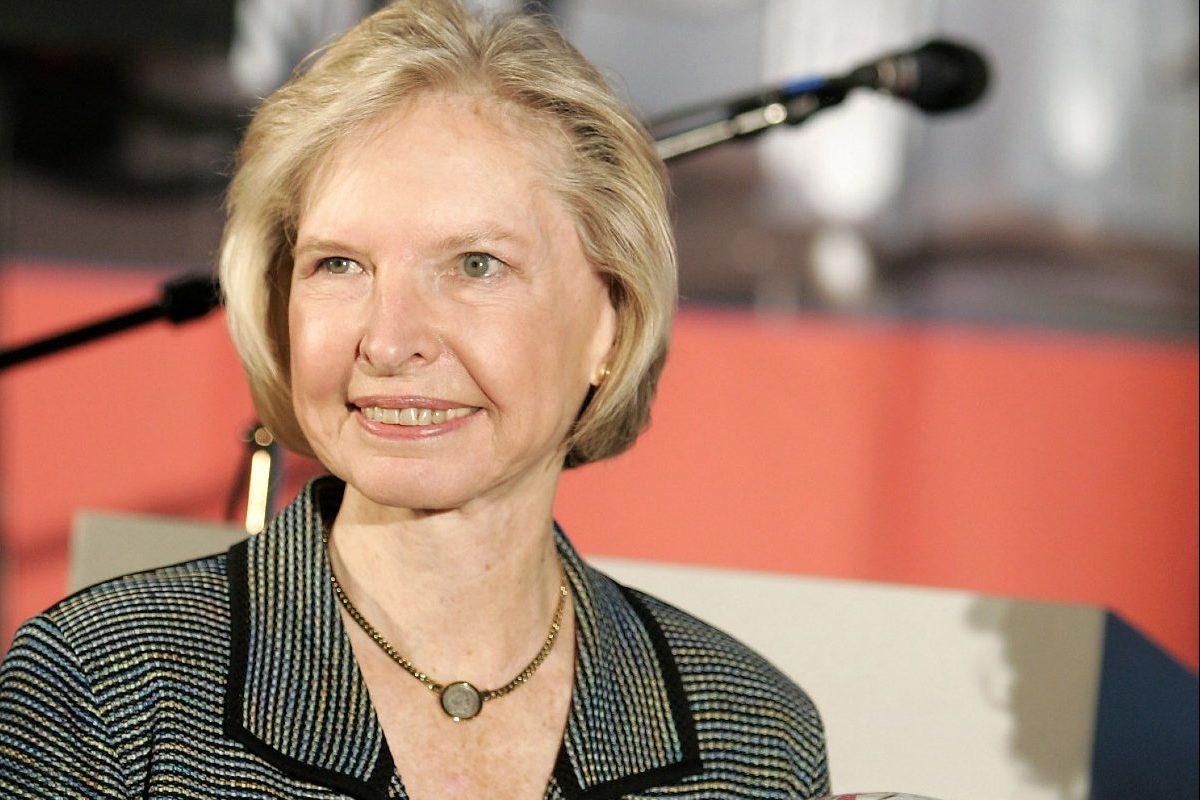 Brian Ach/WireImage
Brian Ach/WireImage
Before Danica Patrick and Hailie Deegan, there was Janet Guthrie. The Iowa City native was a true trailblazer in the sport of professional auto racing. She was the first woman to lead a lap in the NASCAR Winston Cup Series. She was the first woman to compete in both the Indianapolis 500 and the Daytona 500. Her sixth-place finish at Bristol is the highest finish for a woman in NASCAR (tied with Patrick). All this during a time when there was immense skepticism surrounding women in racing.
The sky was the limit for Janet at an early age. After graduating from the University of Michigan, she worked as an aerospace engineer with Republic Aviation. She was flying planes as a teenager and even worked as a commercial pilot and a flight instructor. In the 1960s, she raced the Sports Car Club of America circuit in a Jaguar XK140. She's a published author (her book Janet Guthrie: A Life at Full Throttle is available on Amazon).
Yet, as an inductee in the International Women's Sports Hall of Fame, the International Motorsports Hall of Fame Inductee, the Automotive Hall of Fame, and the Indianapolis Motor Speedway Hall of Fame, her mark as a race car driver is clearly visible.
We got a chance to interview Janet, and she dished on everything from Richard Petty being critical of her ("Petty never relented, not even after I outqualified him at Talladega. Ugh.") to her favorite racetrack to the future of women in racing.
Janet Guthrie Talks Daytona 500, Sports Cars, and Women in Racing
AD: Given your early experiences with aviation, how does flying compare to the thrill of stock car racing?
JG: Any kind of racing — sports cars, Indy cars, NASCAR Cup — added the challenge of direct driver-to-driver competition to the challenge of flying: that is, getting the most out of the machinery.
AD: How would you compare your sports car racing career to your NASCAR career?
JG: When I started in Sports Car Club of America, it was amateur in the original sense. That is, a sport that one engaged in for the love of it, not (heaven forbid!) for money. So, since I had only my salary and no trust fund, I soon learned how to build my own engines and do my own bodywork, etc. When I got my chance at the top levels, Indy cars and NASCAR Cup, having professional mechanics to work on the cars was a great luxury.
AD: What's the first thing that comes to mind for you when you look back on that first Daytona 500?
JG: The first thing that comes to mind with regard to Daytona is the enormous difficulty I had persuading the team's chief mechanic at that time to set the car up properly. I got into the race by the skin of my teeth, and then, finally persuaded him to seek advice, so I started the race with a car that handled reasonably well. I went from the back of the field to 8th place 10 laps from the end, then dropped a couple of pistons and ended up 12th, but still Top Rookie.
AD: What drove you to persevere in NASCAR, despite the sport's good ol' boy mentality?
JG: My reason for persevering was that I was a driver all the way through to my bone marrow, and I felt very lucky to have this opportunity. With regards to the good ol' boy mentality, I figured that they would learn I was what I said I was, a driver who happened to be a woman, and that it made no difference.
AD: What was your favorite track to race at and why?
JG: My all-time favorite track was Bridgehampton, a road-racing circuit out at the end of Long Island, NY, that no longer exists. Its most challenging turn came at the end of the long front straightaway, where you had to set up for a pair of downhill right-handers before you could see them.
My favorite oval was Ontario, CA, which also no longer exists. It was a 2-and-a-half-mile oval, as is Indianapolis, but wider, so that you could put three cars through the turns together.
AD: Who would you say supported you the most during your NASCAR career?
JG: The person who supported me most during my NASCAR career was my team owner, the late Lynda Ferreri, a Charlotte, NC, banker. The person who made it all possible was the Indy car team owner who gave me my big chance at the top, the late Rolla Vollstedt.
AD: You were inducted into the Indianapolis Motor Speedway Hall of Fame with Dale Earnhardt. What were your impressions of him during your racing days?
JG: In my first-ever NASCAR Cup race at Charlotte, May 1976, I qualified on the row behind Dale (and Bill Elliott), so it is pleasant to be inducted together with him.
AD: During your racing days, was there anyone who you considered to be an intense rival?
JG: No particular driver was an intense rival. After all, my career at the top was pretty short, due to lack of funding. I do remember with great pleasure a ding-dong battle with Bobby Allison in the NASCAR Cup race at Ontario at the end of 1977.
AD: How have attitudes towards women in racing changed now compared to when you were competing in the sport?
JG: In my opinion, women still have a far more difficult time finding funding for this very expensive sport than do men. I think that basically I took the heat; I was certainly aware that if I screwed up, it would be a long time before another woman got a chance. So I was more cautious than I would otherwise have been, at the beginning.
AD: Who are some up-and-coming female racers that you have your eye on?
JG: There are many women out there with the talent; it all depends on who gets a good chance. At the moment, the woman with the best combination of those two things is Hailie Deegan.
AD: What is the next milestone that you think a female racer will achieve in NASCAR?
JG: The biggest milestone will be when a woman wins a Cup race.
Products featured on FanBuzz are independently selected by our editors. However, when you buy something through our links, we may earn a commission.
This post was originally published on February 28, 2020.
Related Videos