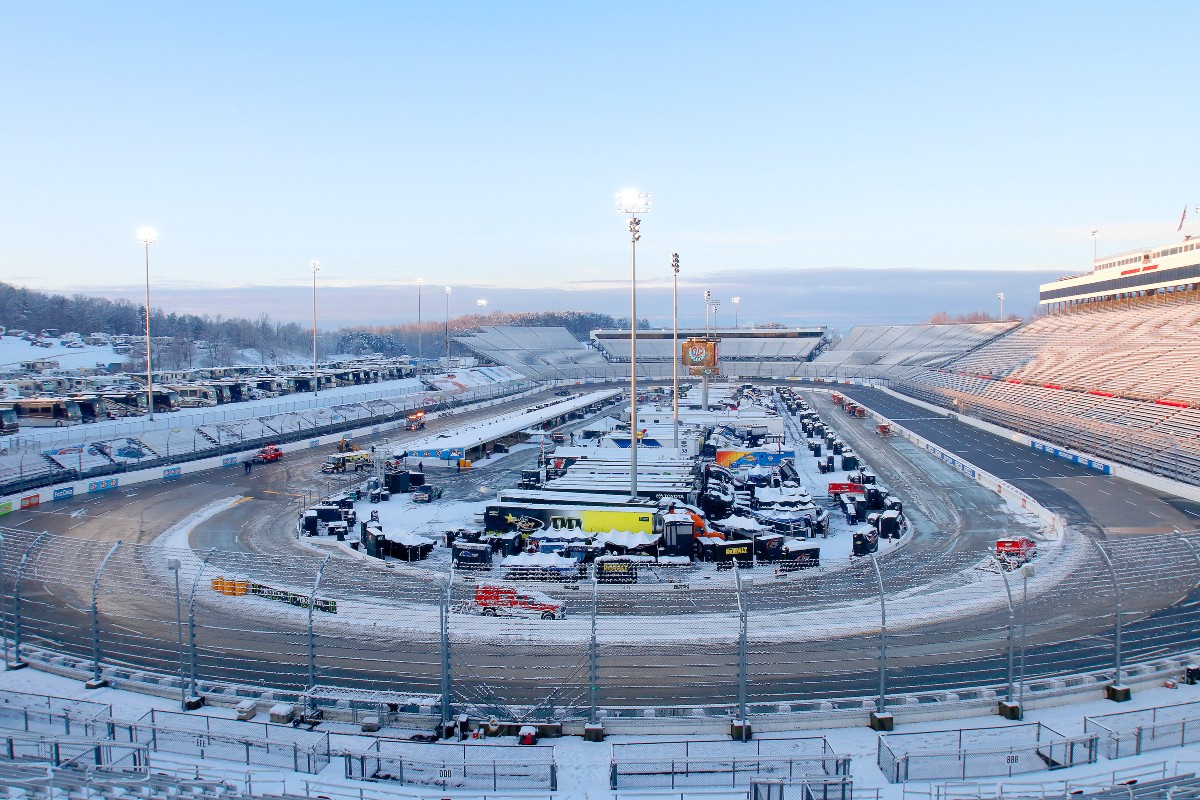 David J. Griffin/Icon Sportswire via Getty Images
David J. Griffin/Icon Sportswire via Getty Images
There's some really magical about a quality snowfall, especially when it's unexpected. A few years back, NASCAR uploaded a video to the official YouTube channel, showing the time that Martinsville Speedway got some snowy winter weather in late March.
Boy, does the Virginia track look like a totally different place than what we're typical used to seeing during the NASCAR season!
Race tracks, race cars, and icy weather aren't exactly a good combo from a logistics standpoint, but there is something magical about the whole thing when captured through a camera lens. The video shows some awesome cinematic shots from around the track, capturing the variety of machines working to clear off the asphalt. These rare shots make Martinsville appear to be a real winter wonderland, and when you mix those shots with an uplifting holiday soundtrack in the background, the results definitely created a cheerful video.
Even though the snow may have delayed the late March Cup Series race for a day or two, we still see tons of semi truck trailers for the different NASCAR teams parked up in the pits, waiting for their opportunity to unload and go racing. By the looks of how fast the crews were trying to clear that snow, they certainly wasted no time in getting the job done. It's not all work, though, as we get a great look in the end at some fun in the snow. A well-deserved reward for getting things ready for race day.
Watching this did make me think of something a little wild: time for the teams to break out the snow tires! Could you imagine a full-on snow track race? There's no doubt that would bring some insane action to the track, even if it might be a little dangerous.

Products featured on Fanbuzz are independently selected by our editors. However, when you buy something through our links, we may earn a commission.
Related Videos