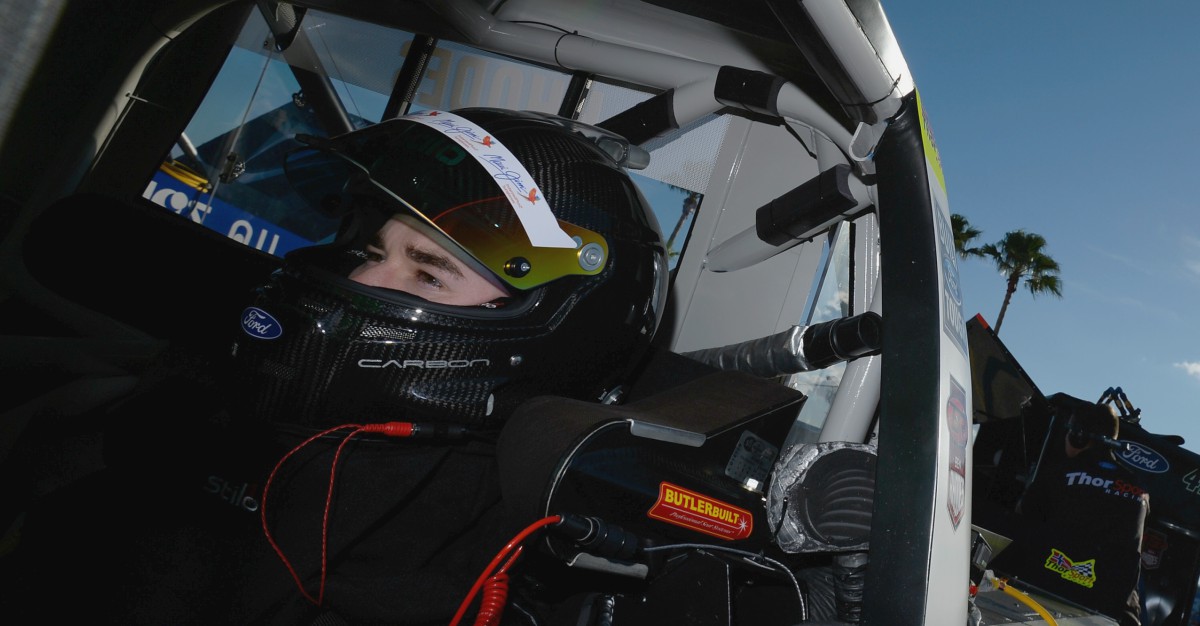 Robert Laberge / Stringer
Ben Rhodes had an impressive day at Daytona in the Camping World Truck Series. After starting 24th, he piloted his number 41 Ford ThorSport Racing truck to a fourth place finish. Unfortunately, the post race inspection didn't go nearly as well.
According to NBC Sports, Rhodes' truck was found to be too low after the race, which resulted in an L1 penalty. Crew chief Eddie Troconis will be suspended for one race and was fined $5,000. The team's top 5 finish will also not count toward playoff tiebreakers later in the season plus 10 driver's and owner's points were taken away.
The next NASCAR Camping World Truck Series is at Atlanta Motor Speedway Feb. 24th.
Related: Dale Earnhardt Jr?s team gets good news ahead of the race in Atlanta