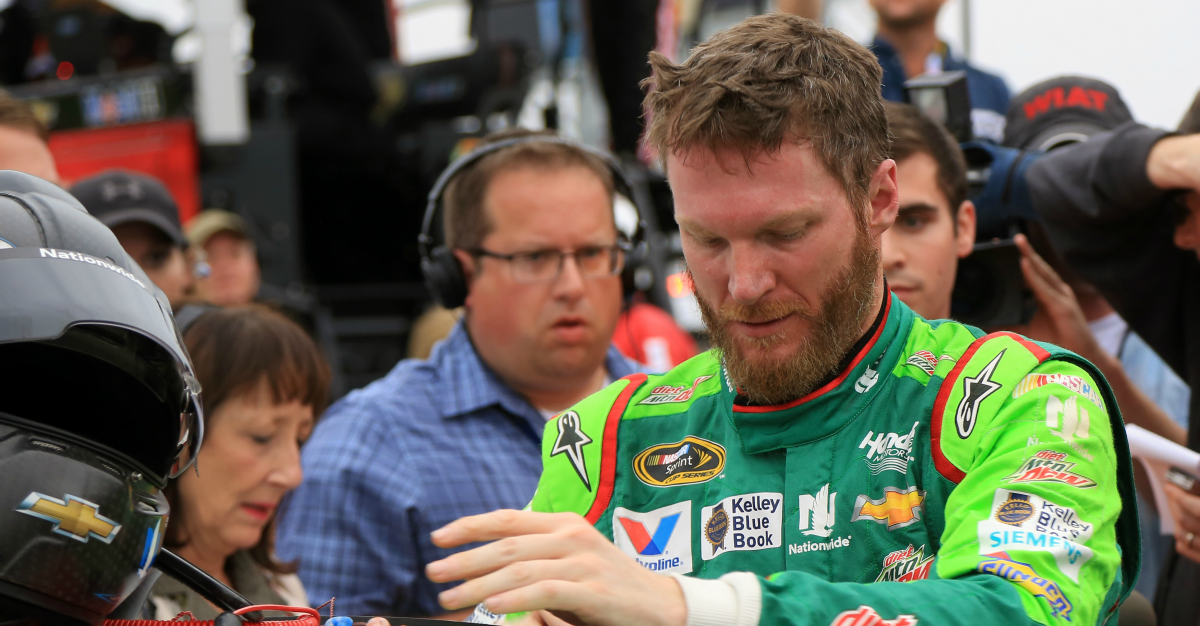 Jerry Markland / Stringer
Dale Earnhardt Jr. grew up around NASCAR because of his dad, then had a 19 year racing career himself, so retirement from NASCAR was bound to be a big change. So far, though, he seems to be loving it. He is now working for NBC, and has already worked the Super Bowl and is currently on assignment at the winter Olympics. Even though he misses racing, his new job offers more than he imagined.
Via USAToday, Junior has been experiencing this wonderful new thing called free time.
"Everywhere I went, everything I did, I was thinking about the next race, even if it was two weeks away.? Earnhardt said. ?I just couldn?t enjoy myself, I couldn?t set that down and just leave it alone and go do whatever I wanted to do and disconnect from it. I would worry about my performance. Am I going to perform? Am I going to reach my expectations? Am I going to disappoint everyone?"
He event went as far as describing it as an unhealthy relationship with the pressure a racing career put on him, saying NASCAR was like, "being in a relationship with someone you love, you really love, but who maybe prevents you from living your best life."
He sees even more of that pressure in the Olympic athletes he is now covering, saying:
?I thought it was difficult to have a terrible race and you have to wait a week to redeem yourself. That?s the way you felt if you had a bad race, you were `Dang, everybody thinks that I?m a loser, gotta wait seven days to prove everybody wrong.? To have to wait four years and do all the work and training to prepare for that and one little twitch, one little mistake and you go from gold to not even medaling? That?s intense.?
Clearly he is not having regrets about his decision to walk away. He has mentioned in the past that it is still weird for him being at races without participating, but his health played a major part in the decision after suffering a concussion in the 2016 season. Plus, if he were still racing, he never would have become friends with American Olympic Bobsled pilot Nick Cunningham. So there's that.
Related: Jamaican bobsled team reportedly had their sled held hostage just before the Olympics