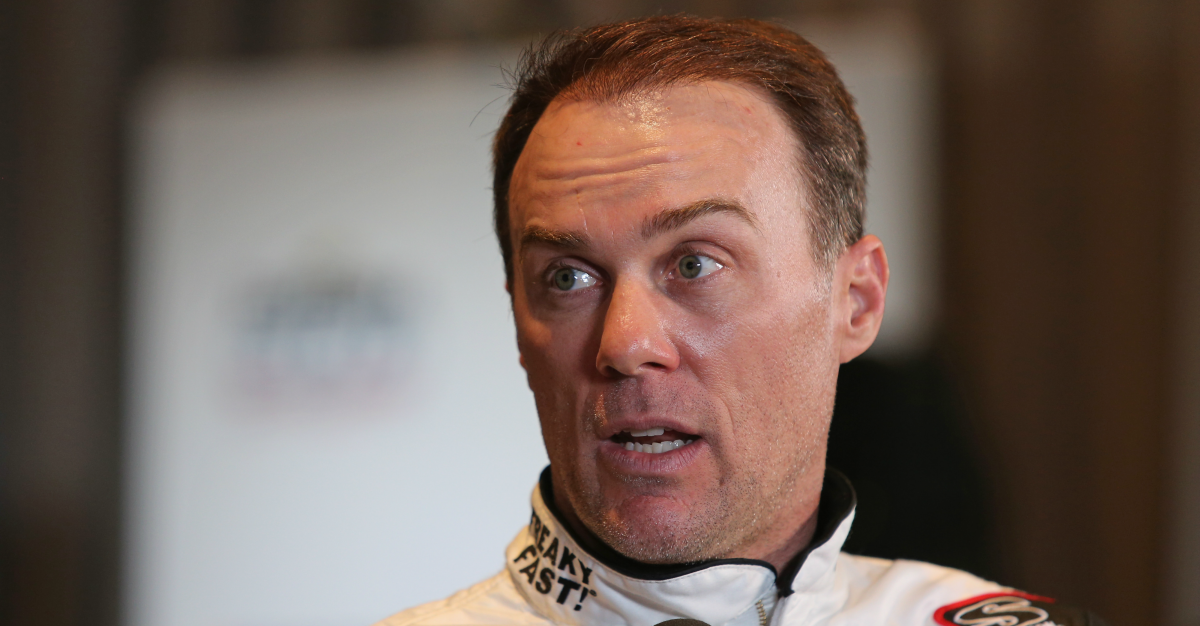 Jerry Markland/Getty Images
The Kevin Harvick that won the 2018 Cup Series race at Atlanta is a completely different person than the Kevin Harvick who won his first career race at Atlanta in 2001.
Harvick is now one of the veterans and ambassadors for NASCAR as opposed to being an up-and-comer willing to duel with every NASCAR driver in the field.
He said he enjoys having the responsibility of showing the younger generation of NASCAR drivers how to compete and how things work. He also enjoys competing against them and beating them, but he wants the younger generation to realize how much fun it is to compete each week.
"Jimmie Johnson and myself have talked about it," Harvick said via NBC Sports. "Somebody has to explain to them how things work and show them the ropes. And that to me is fun. You want to go beat them on the racetrack still. It?s not anything about that.
"But we need to get back to where everybody can go drink a beer together and have a good time, and I walk in the garage and we try to do as many things as we can for the officials and people and NASCAR just because ? it just feels like everybody has kind of forgotten exactly how much fun this is and how lucky we are to walk into this garage on a weekly basis or to sit in that car on a weekly basis and drive race cars around in circles."
Related: Kevin Harvick avoids unfortunate history with an emotional win
Harvick said he appreciates what it means to be able to compete at the highest level each week, and he wants the next generation of drivers to realize what they have each week.
"Everything we did to get to this point is fun, and I want to make sure that everybody hears me talk about how fun this is and realize, and maybe you spark some interest in somebody in the garage or working on the car or driving a car that we?re lucky to do what we do, so you?d better enjoy it, because it might not be here tomorrow," he said.
Harvick's win at Atlanta takes the pressure off of him for the next few months as he's virtually locked into the playoffs. Now, he can focus and making improvements to his car and continuing to enjoy himself on the track.
He's only four years removed from his first Cup Series championship, and he could be in position to add another title to his resume this November.