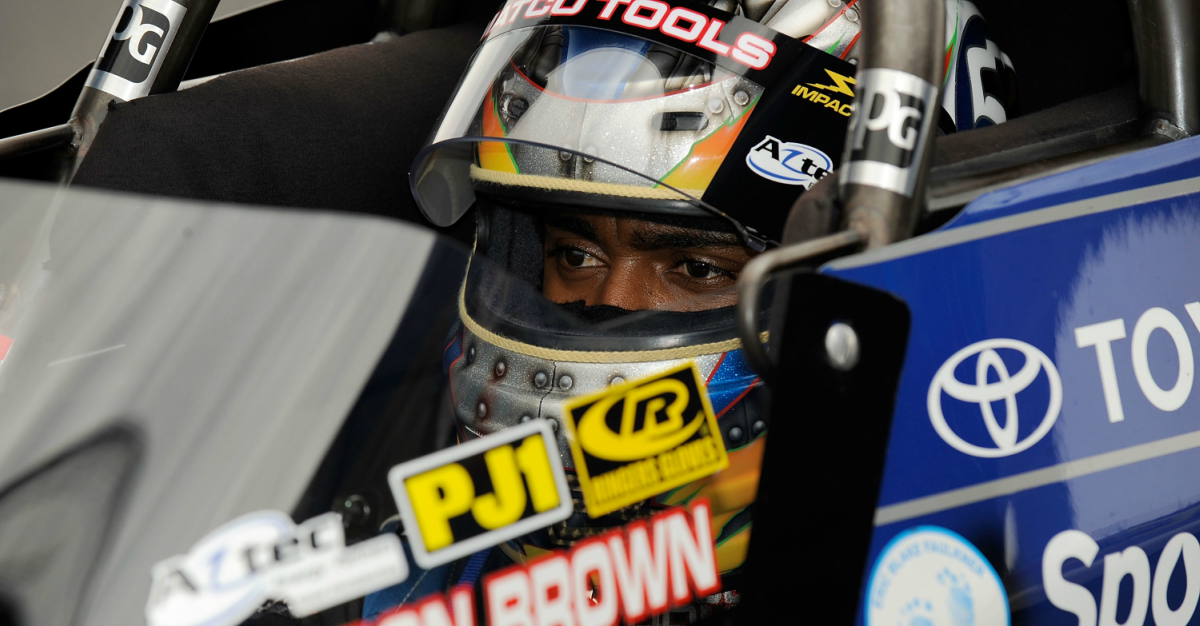 Rusty Jarrett / Stringer
NASCAR usually goes one of two ways when picking an honorary pace car driver. They either pick a run-of-the-mill celebrity, or a professional driver from another series or one that has retired. In the race in Las Vegas, they opted to go for a professional driver, and you can't do much better than three-time NHRA Top Fuel World Champion Antron Brown.
Brown will take pace car duties for the Pennzoil 400 presented by Jiffy Lube, and the race will also feature drag racing stars Matt Hagan and Leah Pritchett, according to ESPN. Hagan is a two-time NHRA Funny Car World Champion and Leah Pritchett is a five-time Top Fuel event winner.
"I'm really excited about going to the Pennzoil 400 presented by Jiffy Lube," Brown said. "It's going to be my first experience as a pace car driver, and I'm just super stoked to go out there and drive a Toyota Camry for Pennzoil and start those NASCAR boys off the right way. Throttle down, pedal to the metal."
He has plenty of experience at the track, as he is a five-time No. 1 qualifier and four-time winner at The Strip at Las Vegas Motor Speedway, but has never had to navigate turns with the whole NASCAR field behind him.
We think he'll manage just fine.
The Pennzoil 400 is scheduled for Sunday, March 4th at 3:30pm eastern on Fox.
Related: NASCAR driver will see a dream realized in Las Vegas