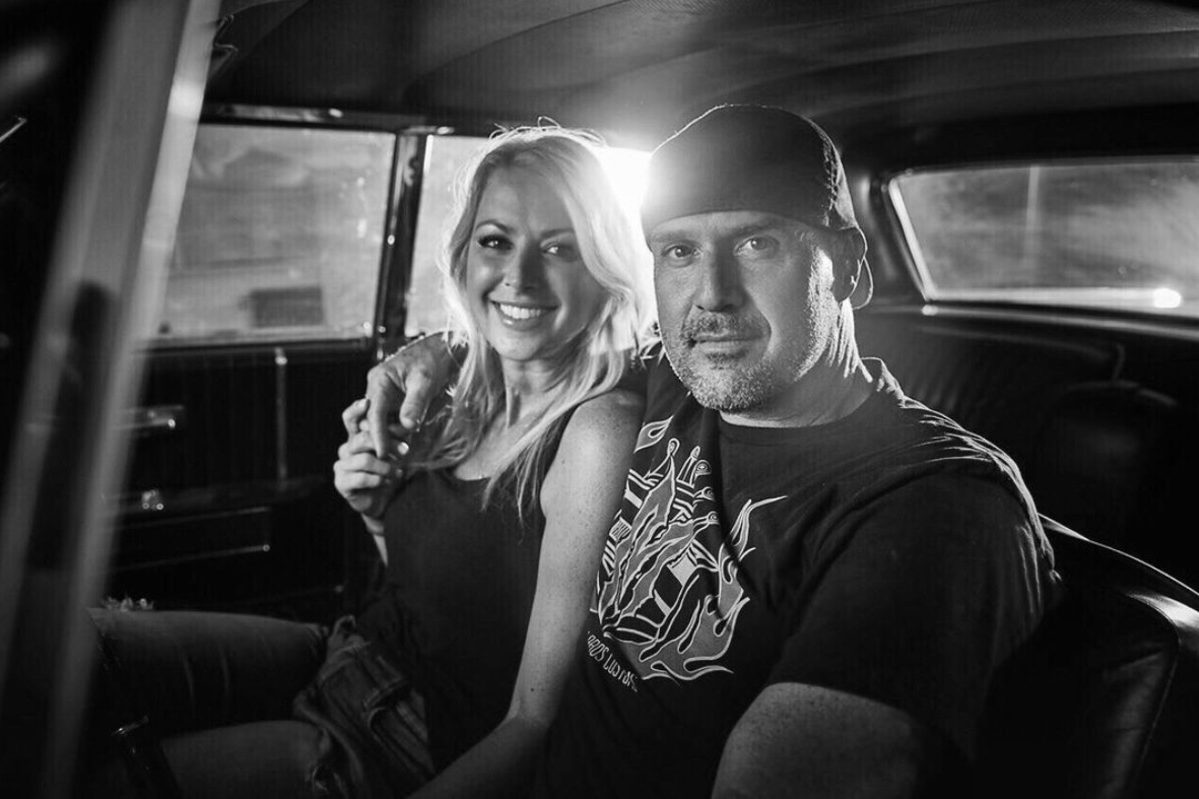 Instagram: Amanda Martin
Instagram: Amanda Martin
If you love car and motorcycle restoration TV shows, then the reality show Iron Resurrection is a must-see TV series. You can catch the reality television show on Velocity, where the Texas-based Martin Bros Customs amazingly brings run-down clunkers back to life. While Joe Martin (who also competed on Biker Build-Off on the Discovery Channel) is the owner of the shop, a lot of credit for the business's success should also be given to his wife Amanda Martin.
Although she's also a star on the show, she does a lot of work behind the scenes that makes the company become much more popular. You'll normally see the cast members like Joe and Jason Martin — a.k.a. the Martin Brothers — Jayson "Shag" Arrington, and Javier "Shorty" Ponce doing the dirty work, but if it weren't for Amanda, the shop wouldn't do nearly as well.
What to Know About Amanda Martin From Iron Resurrection
Amanda helps run many of the social media accounts associated with the shop, and if you take a look at the numbers on Facebook, Instagram, and Twitter, she's clearly helping bring in lots of new followers and clientele. And, shows how much of a dog lover Amanda is. Additionally, she also promotes the merchandise and the shop's website. The website showcases tons of their completed car and bike projects.
You'll often see Amanda scouring Texas with her crew to come across some seriously unique items. What looks like trash to most looks like a profit to Amanda. Along the way, she's also networking the entire time. Martin never really takes a break from scouting out potential customers. If you listen to her interviews, she's very open about the fact that she uses the publicity from the show to her advantage.
Amanda's job duties at the business are various to say the least. However, the reality TV star will normally supervise the builds from start to finish to ensure satisfaction in the final product. Her organizational skills are pretty unreal, and she takes great pride in that. As a matter of fact, the whole Martin family is pretty business savvy and have racked up an impressive net worth as a result.
Amanda Martin is definitely a fantastic television personality, and she also has the talent to keep the crew and the shop running efficiently. Without her, who knows if they would have seen near the success that they have so far. They wrapped up the fourth season of Iron Resurrection in 2020, and season five is set to come out in 2021, so make sure you check it out! The process of rebuilding these hunks of metal is well worth the watch.
This post was originally published on December 1, 2020.
Related Videos