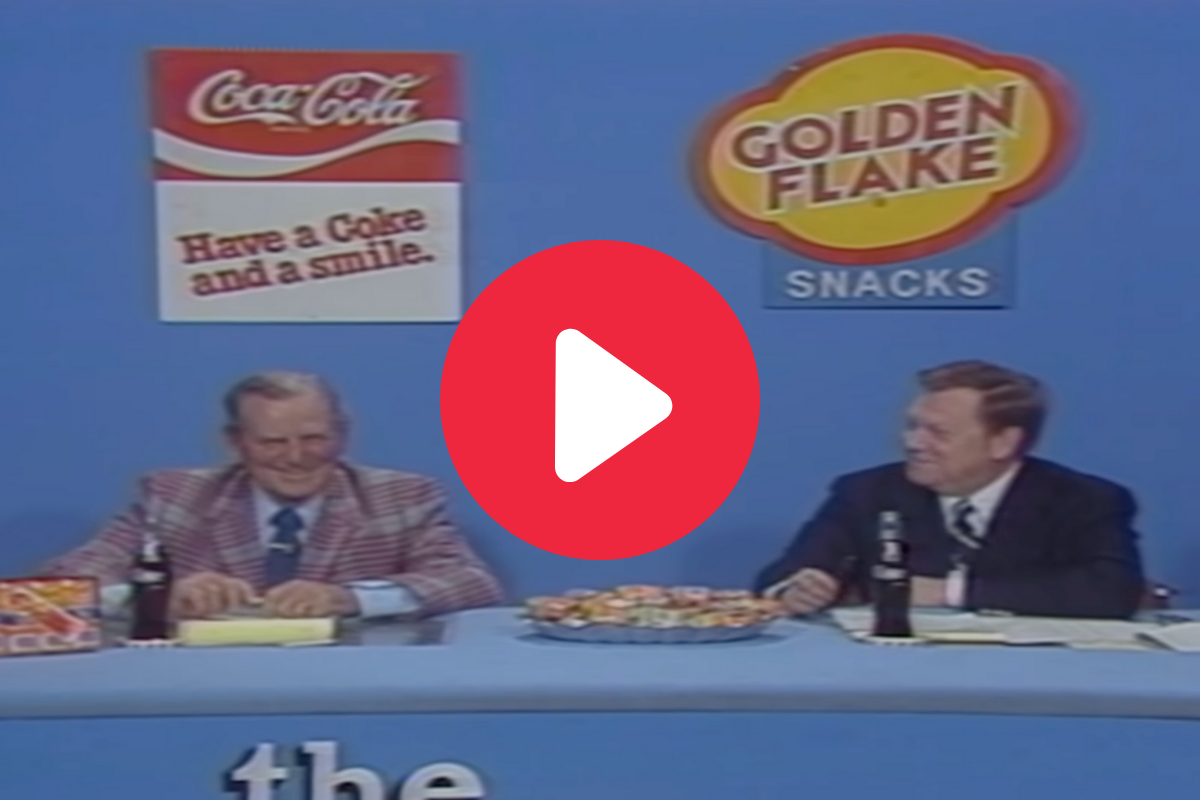 YouTube: bryantmuseum
Coach Paul "Bear" Bryant ruled Tuscaloosa with an iron fist. The Bear pulled on his houndstooth hat and led the University of Alabama football team for 25 seasons. A Crimson Tide defensive end during his playing days, Bryant served in the Navy during World War II before being the head coach at Maryland, Kentucky and Texas A&M. In 1958, Bryant left the Aggies to become head football coach at Alabama, where he dominated the college football world.
Bryant's teams won six NCAA national championships and 232 games during his tenure at UA. The 12-time Southeastern Conference Coach of the Year is argued as the greatest coach to ever live, and today, the Paul "Bear" Bryant Award is given to the national coach of the year in major college football. No one did it like Bear, and no one ever will.
That's especially true when it comes to "The Bear Bryant Show." In today's world when coaches speak to members of the media every week through local radio shows and postgame interviews, Bear Bryant spearheaded perhaps the most influential piece of Alabama football in the 1960s and 1970s.
Across 25 seasons and more than 250 episodes, Bear Bryant broke down the previous day's Alabama football game on Sunday afternoon every fall alongside Charley Thorton, who co-hosted the show from 1967-81; John Forney, Bill Austin, and Steadman Shealy also served as co-host throughout the show's lifespan.
The Bear Bryant Show
"Sundays at Four" became a can't-miss appointment. Sponsored by Coca-Cola and Golden Flake potato chips, Bryant's sandpaper voice recalled Crimson Tide games from start to finish. At a time when some Alabama Crimson Tide fans weren't able to watch games on Saturday, hearing Bryant breakdown the contests made watching the football program's greatest players from Joe Namath to Ozzie Newsome that much more exciting.
At its peak, "The Bear Bryant Show" was the highest-rated syndicated program in America.
Bear Bryant Breaks Down 1979 Iron Bowl
RELATED: The Strange Coincidence of Bear Bryant's Death
Bryant regularly referenced family histories and personal growth of his players. Bryant also spoke about God and country values the Moro Bottom, Arkansas native taught all his life. Bryant's legacy lives on at the Paul W. Bryant Museum in Tuscaloosa, where the only remaining copies of "The Bear Bryant Show" reside today.
"The Bear Bryant Show" was one of a kind, just like the fearless leader who guided the Crimson Tide football team to national titles and numerous victories over rivals like LSU and Auburn.
The Bear Bryant Show: Alabama vs. LSU (1973)
Coaches today get bothered by 15-minute press conferences. Coach Bryant, on the other hand, set aside an hour every week to give back to Alabama fans in a format that was copied in later years, but has never been duplicated since.
This post was originally published on April 6, 2020.
Related Videos