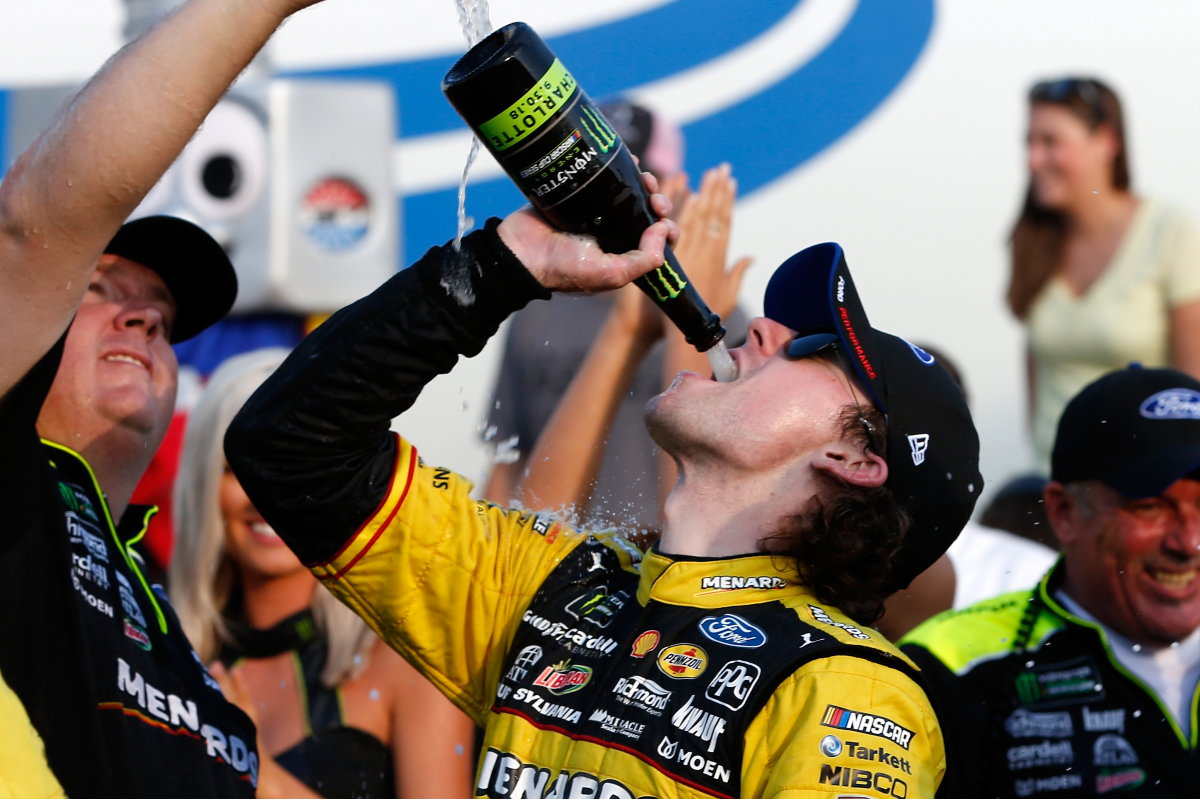 Brian Lawdermilk/Getty Images
Brian Lawdermilk/Getty Images
Ryan Blaney's team discovering a crisp five-dollar bill during a chaotic pit stop at the 2019 Daytona 500 may not be among the most iconic moments of the "Great American Race."
While we could go on and on about some of the wildest finishes and most legendary wins in Daytona 500 history, sometimes it's fun to remember some of NASCAR's lighter moments.
And, so, we will.
After getting caught up in the Big One and wrecking out, Blaney definitely didn't have the finish that he was hoping for at the Daytona Beach race.
But, when the race was all said and done, the NASCAR driver and his team did ended up walking away just a little bit richer, thanks to a crazy pit stop that ended in a fairly intact $5 bill getting pulled out of the grille of Blaney's No. 12 Ford Mustang.
As you can hear in the below clip at around the 2:13 mark, the radio back-and-forth between the Team Penske driver and his crew chief, Jeremy Bullins, as they discuss the discovery of the crisp Lincoln is pretty damn hilarious.
Bullins: I don't know about you, but we?re making money down here. There was a $5 bill stuck in the grille.

Blaney: Is it a full $5 bill, or is it beat up?

Bullins: Oh yeah, it's almost mint condition.

Blaney: Vending machine worthy. 10-4.
Random cash discoveries at pit road aside, Blaney's fate at Daytona International Speedway was less than ideal. He didn't finish the race, but technically placed 31st. Fortunately for Blaney, his 2019 season picked up. He would go on to make a run at the NASCAR playoffs, getting eliminated in the Round of 8.
Blaney has seen steady improvement in the last couple years, racking up one win and 10 top-five finishes in 2020 and three wins and eight top-fives in 2021. At only 28 years old, Blaney still should plenty more years of solid racing left in him.
Products featured on Fanbuzz are independently selected by our editors. However, when you buy something through our links, we may earn a commission.
This post was originally published on February 21, 2019.
Related Videos