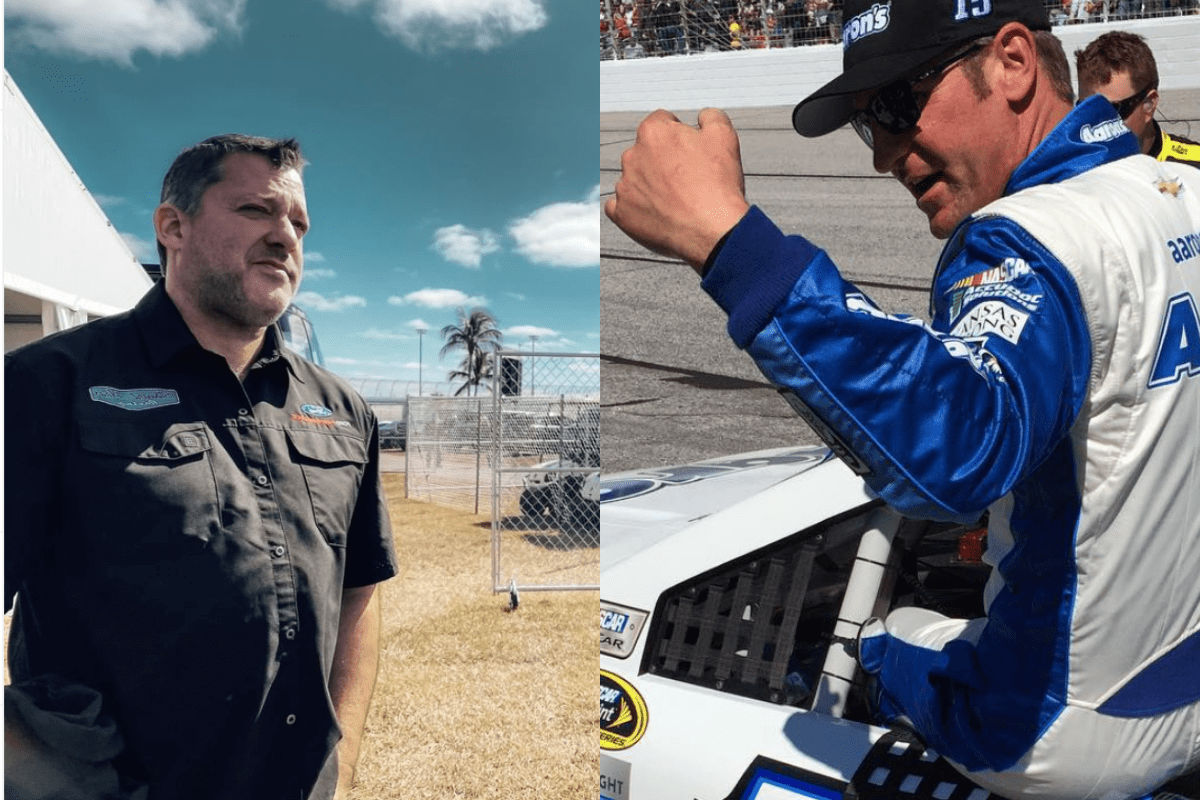 Instagram: Tony Stewart ; Instagram: Clint Bowyer
Instagram: Tony Stewart ; Instagram: Clint Bowyer
The most talked about moment from last year's All-Star Race at Charlotte Motor Speedway went down after the checkered flag had already been waved. While Kyle Larson was celebrating his big win, Clint Bowyer was busy throwing punches at Ryan Newman while the No. 6 Ford driver was still in his stock car.
The whole thing was over the fact that Newman had made contact with Bowyer's car during the race. These sort of post-race throwdowns tend to happen from time to time, but someone who took serious issue with the scrap was Tony Stewart. Not because the two fought in the first place. Stewart had his fair share of dust-ups during his NASCAR days. His beef was that Bowyer left his helmet on the whole time, and he said as much during an interview with Fox Sports.
"These kids leave their helmets on to fight," Stewart said. "Men take their helmets off, and they fight. If you?re gonna fight, fight."
Read More: Tony Stewart Punched a Heckler, and It Was Caught on Video
Stewart admitted that he wasn't actually in Charlotte for the race, but saw the fight once it started blowing up on Twitter. According to him, the first thing he did was reach out to Bowyer, who drives the No. 14 Ford for Stewart-Haas Racing, which is, of course, owned by Stewart. So, he definitely didn't need to mince words.
"The first thing I did was text Clint," Stewart said. "I said, 'Listen.' I said, 'Take your helmet off if you?re going to get in a fight for Pete?s sakes. And he goes, 'I didn?t have time.'"
"But the second text I sent him, I said, 'Don?t lose that passion to fight for what you believe in.' So I don?t know, I picked at him a little bit."
Classic Stewart. Always stirring the pot. You can tell he misses his NASCAR racing days. What would he have done in Bowyer's shoes? I think we already know the answer to that.
This post was originally published on May 24, 2019.